Did you enjoy this video? Check out the LABAP VIP course that will help you turn into an auto body and paint pro, from home!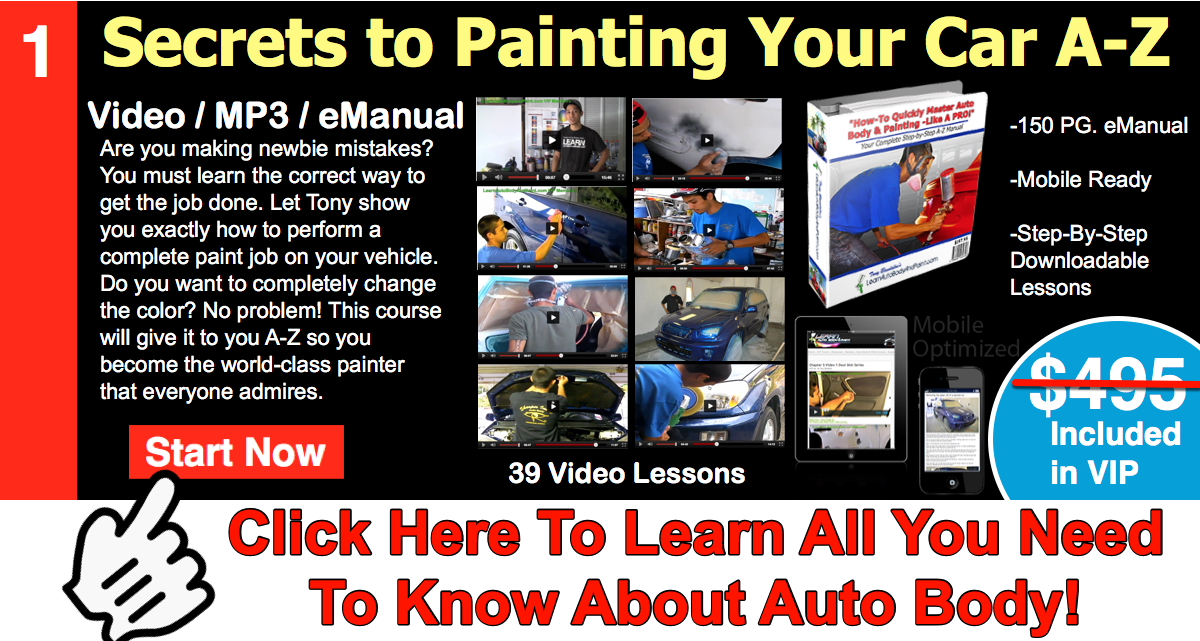 Hey, it's Tony from LearnAutoBodyAndPaint. I have an exciting news for everyone today. We're going to announce the three Atom Mini X16 Spray Gun Winners.
We did a sale last month and picked three winners from those who joined VIP. We'll also email them out today. Here are the names: James K. Stewart, Scott Stevenson and Bill Burhans.
Congratulations to all three of you for winning the Atom Mini X16 Spray Gun. For those of you who want to grab their own Atom Mini X16 Spray Gun, head on over to Zoolaa and check out these awesome Atom X Series Spray Guns.
For all the newbies who joined today, if you want to get up to speed with DIY auto body and paint and be able to customize your own car or maybe start your own body shop like what the other VIPs have done, grab your FREE 85-Page Auto Body And Paint Manual.
If you are interested in my complete step-by-step videos, join LearnAutoBodyAndPaint VIP Course and get access to over 72 hours of training videos and e-reads.
We're doing something crazy this month and be giving away lifetime VIP membership. I'll send out another update soon so make sure you're in my mailing list.
Thanks for joining me today. Please Like, Share and Subscribe to my videos!
Talk soon! Cheers!
Tony
Other Helpful Links:
Atom Mini X16 High Performance Spray Gun Setup
Congratulations to our Atom X16 Mini Spray Gun Winners
DIY Auto Body Work on Micro Truck – 3 Auto Body Secrets Revealed!
How To Paint Your Car Like A Pro Even If You're A Newbie
Auto Body for Newbies – How To Fix Rock Chips and Prep a Car for Paint