Did you enjoy this video? Check out the LABAP VIP course that will help you turn into an auto body and paint pro, from home!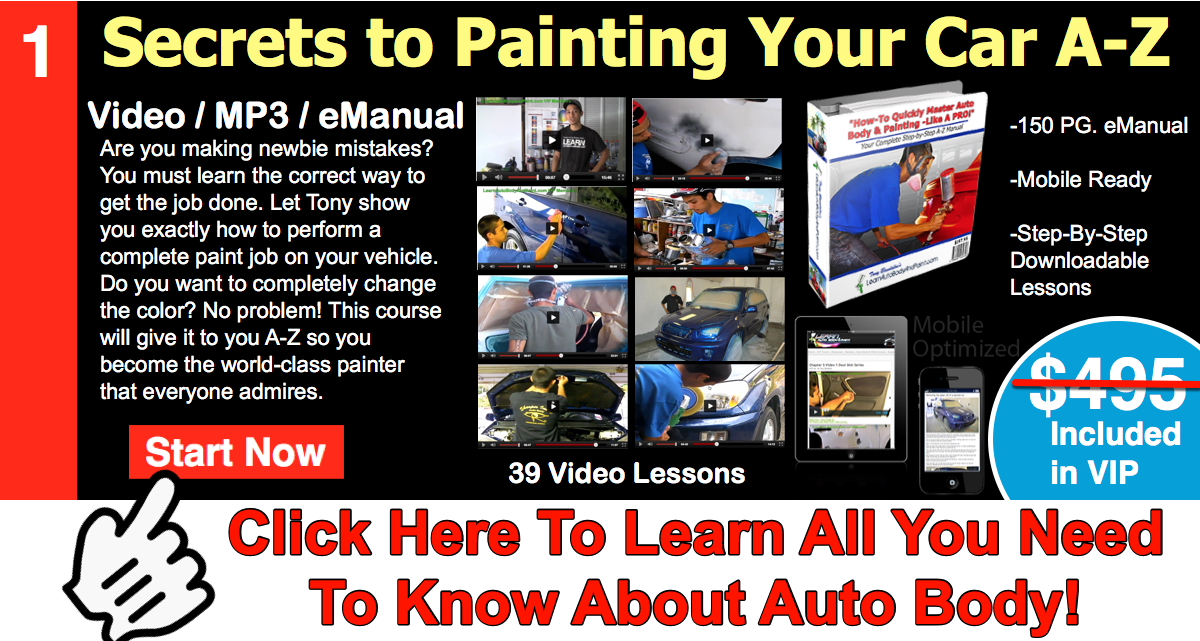 Hi, it's Tony with another live stream. Thanks for joining me. Today's topic is How To Make Your Car Look STUNNING After Your New Paint Job!
I want to talk about completing a paint job. The BMW is freshly painted. It looks really nice. If you want to do a really good paint job, you need to take off the parts.
Then, when you put it back together, make sure you clean them really well so it will look really nice. The worst thing that you could do is put them back together and they look old and ugly.
Here's my windshield washer nozzle set. The other one is old-looking while the other is a lot cleaner. You have two options for cleaning. You can use a lacquer thinner or hit it with a spray paint. Then, you can use a vinyl finishing on it, such as Black Magic or Vinylex (like what I show you in the video).
You can also do the same on your weather stripping, either take the trim off or do it on the car. It's up to you.
Make sure to recondition all of your parts with vinyl reconditioning before you put it back on so it looks brand new.
I took off my front grills. Check out the video and look how ugly it is. I'll be cleaning it really well, put plasti-dip and make it flat black.
I used Triple O or 4x O Steel wool to clean it. It does not scratch the chrome instead cleans it up rally well.
How many are interested in painting flake or pearl? Check out the difference of a flake and pearl as I show you a sample of a gold flake and a gold pearl.
I hooked up with probably one of the best pearl manufacturers in the US and will be promoting their products. Now, I want to know which colors are you interested in. I'll only be selling colors that you want.
Check out my samples here. I have samples of every color. I'm thinking of stocking up the basics, but would only stock about 5 to 10. We'll be selling them in 2 to 3 ounce jars, both flakes and pearls.
Sorry about the camera. It doesn't do justice to these pearls and flakes. But these are really great products.
Question: How much pearl is needed for paint job to look good?
It depends on how much effect you want on your paint job. You don't really need a lot. I would say two tablespoons per gallon of clear coat is enough for a big effect.
Question: What is the best tip size to shoot pearl?
You can use your regular tip size, either 1.3 or 1.4 as long as it's a micro flake. It's so fine like dust that it just flows out of your spray gun. You don't have to remove your neck filter but I do, because I'm just a little paranoid that it might clog up the spray gun.
However, if you're using a jumbo flake, you may want to use a 1.6 or 1.7 tip to spray with and make sure to take your neck filter out because it will clog out your spray gun.
Introducing the new Atom X Series Spray Guns. With a no o-ring design and pure spraying simplicity at it's finest. These are a professional spray guns that will give you German and Japanese style, craftsmanship and performance for a fraction of the cost. Head on over to Zoolaa and check out these awesome Atom X Series Spray Guns!
Did you enjoy this video? Check out the LABAP VIP course that will help you turn into an auto body and paint pro, from home!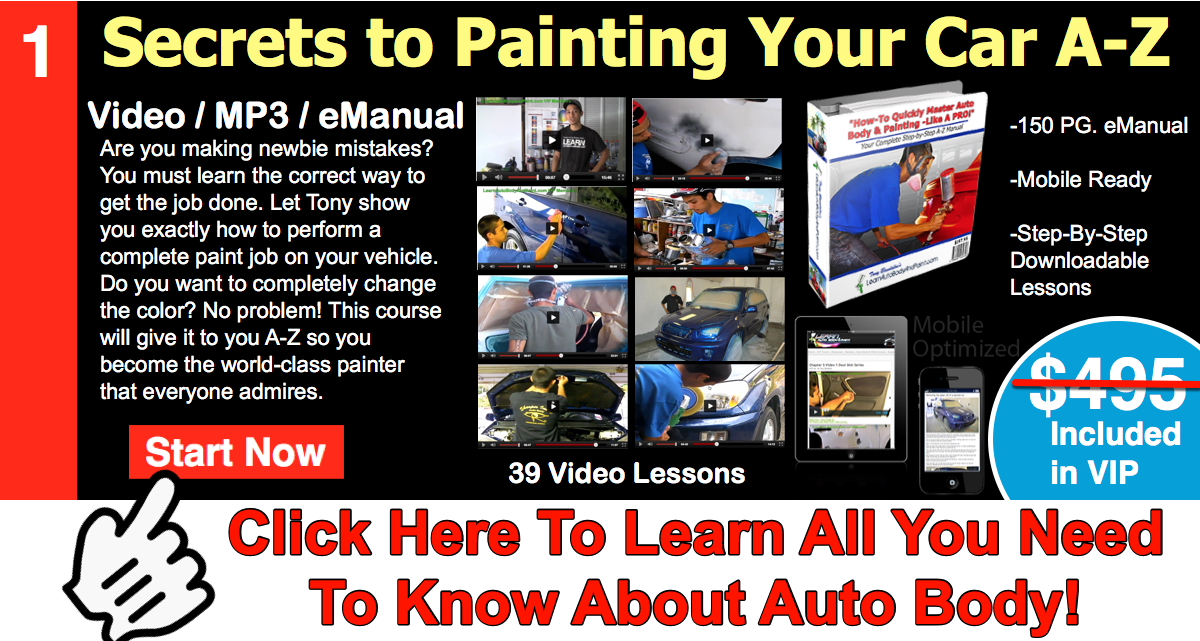 It's a lot more work when you're spraying big flake because you need to bury your flake in your clear coat. You need to put two to three heavy coats and wait a day to let it dry, color sand it down and shoot two to three more coats on top of that.
Once we stock these pearls, I'll be doing a lot of videos on pearls so you guys can have an idea on the effect of different color pearls.
Plus, I'll also be doing an entire VIP series to teach how to shoot with pearls, flakes and candies, show the combinations, the mixtures and the different ways to spray it. It will be really exciting, so go check out the LearnAutoBodyAndPaint VIP Program.
I want to say thank you for getting on tonight. Usually these shows are on every Thursday at 9pm Eastern. However, I have some commitments that will conflict the live show so I had to move it to Wednesday. I didn't want to miss the show.
Please don't forget to Like, Share and Subscribe to my videos! Thanks everyone! Talk soon!
Tony
Other Helpful Links:
Check Out LearnAutoBodyAndPaint VIP For More Auto Body Hacks!
Get a Professional Paint Job Out Of Your Garage
Wet Sand & Dry Sanding Techniques When Prepping for Base Coat Painting
Body Work Shaping and Installing Body Kit
How To Color-Sand and Buff Clear Coat To Get PRO Mirror Finishes!
Detailing HACKS and Buffing Old Paint To Match New Paint!