Did you enjoy the video? Check out the LABAP VIP course that will help turn you into an auto body and paint pro, from home!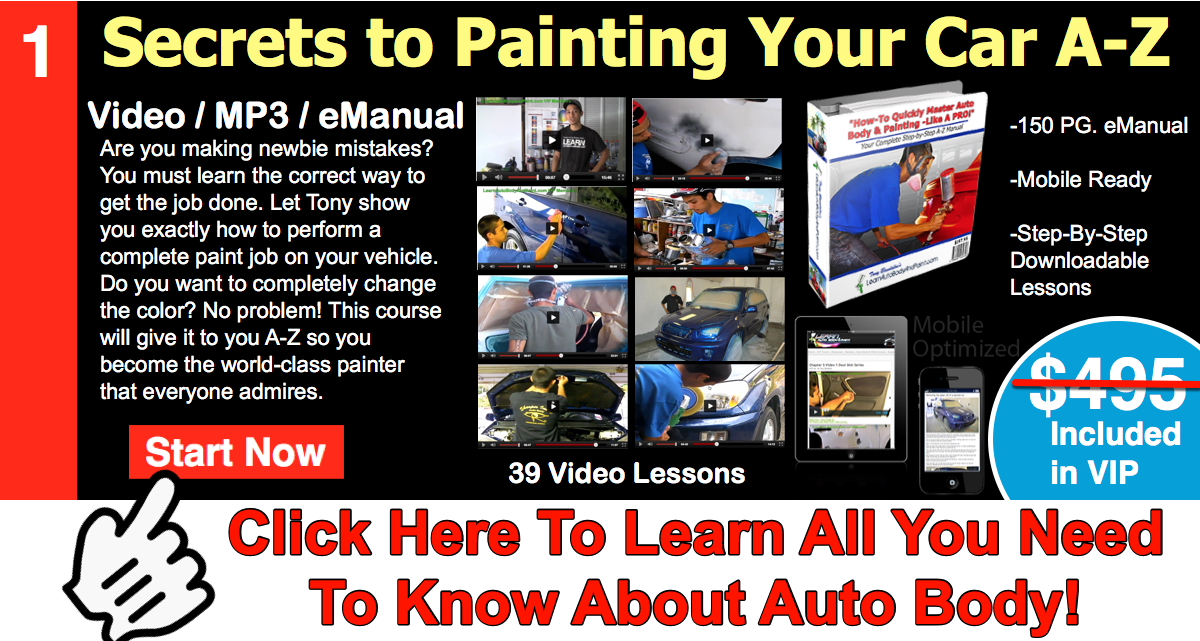 Hey, it's Tony with another live stream. Today's topic is The New 67 Chevelle Project.
I had a super busy week, but the beautiful thing is we're nearing the weekend! Hooray!
I sold the Miata and will be picked up this weekend. Also, we have a new project, as you can see. We now have a classic car.
I didn't want to get a super beat up car. I wanted a nice and clean car. The '69 Chevelle and '69 Camaro are my all-time favorite cars. And, tadah! I got one!
Back in 2005, I built a '67 Camaro Rally Sport. Check out the picture. It was 13 years ago and I was 23 years old back then.
Now, check out the 67 Chevelle here. The interior is 100% original and the panels are really solid. I love it.
It has the original 283 Chevy engine. It has original 54,000 miles, with centerline rims on it. The AC is stock and blows cold. Everything is tight.
I'm not going to tell you how much I paid for it. However, I will tell all my VIPs in the member's area, as I do the project.
If you are not yet part of the VIP community, go ahead and learn more about the LearnAutoBodyAndPaint VIP Course. Get cranking on your own classic or dream car and be a #Bosspainter!
This '67 Chevelle is what I grew up with and I am loving my new project. The Lambo is an overpriced piece of s**t but this Chevelle is class!
I will be releasing some short videos on this project in my channel, but the entire '67 Chevelle series will be uploaded in the VIP member's area.
I'm so pumped up with this new project and I hope you guys are excited as well.
Here's another update. The Atom X27 Spray Guns will be coming out by the end of June. I will be using this with the new project. It's the clone of the Sata 5000. It's a super nice spray gun.
The HVLP version of it will be chrome while the LVLP is going to be matte. If you want to grab your Atom Spray Guns, head on over to Zoolaa.
It's Tony from LearnAutoBodyAndPaint. Thanks everyone for joining me today. I am super excited with the upcoming project, I hope you guys are too!
Don't forget to grab your FREE 85-Page Auto Body And Paint Manual and start learning more about DIY auto body work.
Please Like, Share and Subscribe to my videos! Talk soon! Cheers!
Tony
Other Helpful Links:
Harley Motorcycle Tank Project Plan
Custom Car Furniture Project – Learn Auto Body And Paint
Daihatsu Hijet Mini Truck Project and DIY Auto Body And Paint Q&A!
2000 BMW Z3 M – New Touch-up Project
How To Paint a Car Mazda Miata Sunroof Install Project Update