I hope you enjoyed the video! Secure your LearnAutoBodyAndPaint VIP slot now and be part of the #BossPainter community!
The #BossPainter is back with another auto body Q&A! Today's session is entitled, "Oh, no! I Missed A Spot To Base Coat And Saw It After I've Clear Coated It!"
Question: I just sprayed epoxy on bare metal roof and hood. Do I need to scuff or can I spray 2K on top?
You can spray 2K right on top without any problems! 🙂
Question: How does flex additive work on bumper painting?
I usually don't use it because paint is flexible the way it is. It won't crack unless you hit something with it.
Question: I missed a little spot of base and I've already clear coated it. How do I fix that?
I would let it dry, scuff down the whole panel and repaint the whole thing. You'll need to clear the whole panel anyway so might as well repaint the entire thing.
If you want a step-by-step process on auto bodywork and paint, head on over to the website and read about the LearnAutoBodyAndPaint VIP Program. The course has over 100 hours of training videos, e-reads and bonuses that will definitely help you with your own custom car projects.
Plus, we have a thriving VIP Facebook community where you can interact with other like-minded individuals who can give you insights and recommendations and give you all the support you need to keep cranking! 😉
The people in that Facebook group are super awesome! Shout out to all the VIPs and VIP admins who are doing an awesome job in that group! Much love to everyone there! 💞
Question: How long does a blend job last?
It really depends on how well of a job you do. Another thing you need to consider is taking care of the paint job after you paint it. It won't last too long if you'll keep it under a tree with bird crap plus the weather affecting the paint, as opposed to keeping it polished in a garage.
It's Tony B. Richie from LearnAutoBodyAndPaint. Hit that 👍 button, share and subscribe to my channel. Also turn the notifications on to get reminded of new live streams and videos uploaded in the channel!
Talk soon! Cheers!
Tony
Get started with auto bodywork and paint, download your FREE 85-Page Auto Body And Paint Manual. Also, for great quality spray guns, head on over to Zoolaa and grab your Atom Spray Gun. It's a better alternative than more popular, pricey brands out there in the market. 🙌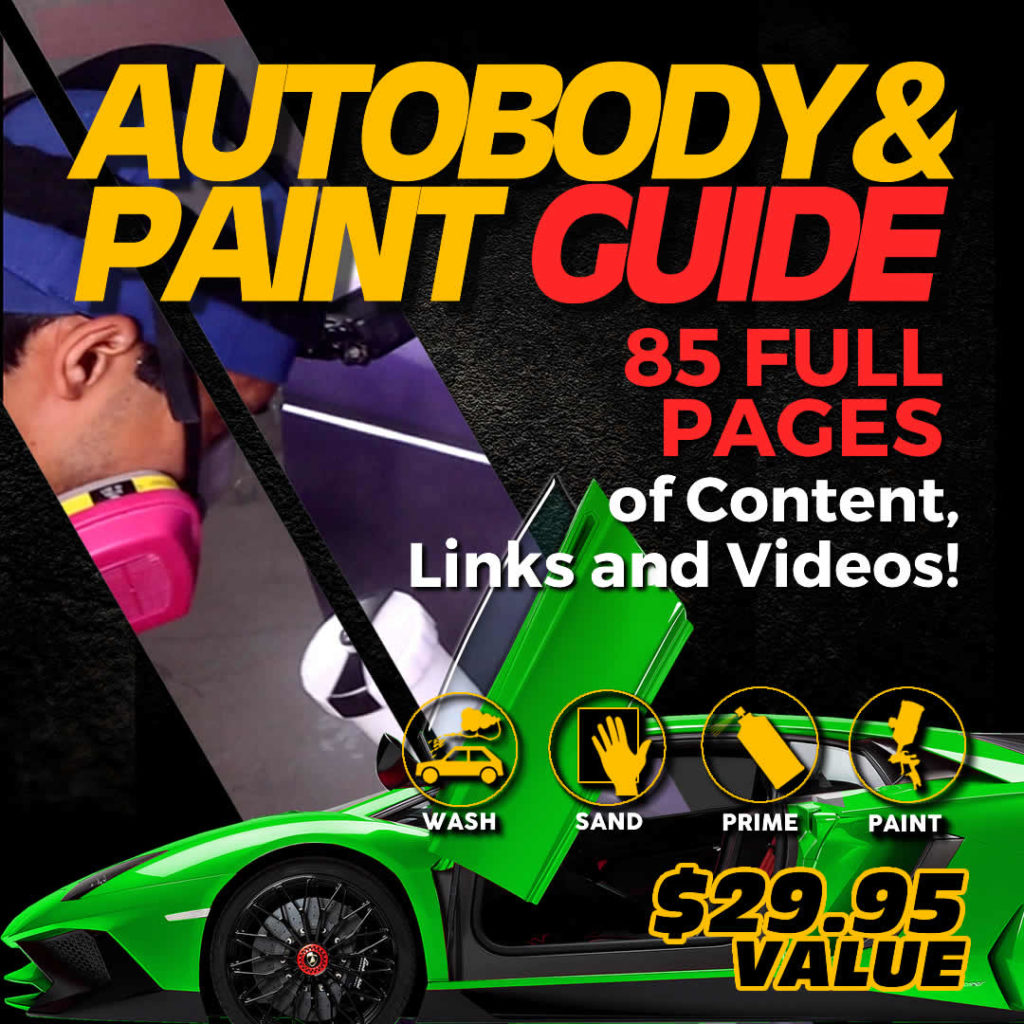 If you are loving this blog content and are craving for more, check out some other resources below! 👇👇👇
Other Helpful Links:
2 Tips To Repair a BLOTCHY Paint Job ✌️
LearnAutoBodyAndPaint: Learn Advanced Rust Repair Strategies
How To Repair Car Dents – Step 1 Finding Dents Using Light
Car Paint Chip and Scratch Repair Methods 🚘
A-Z Sandpaper Grit and Primer Steps To Repair a Panel + Auto Body Q&A TALK!