I hope you enjoyed the video! Secure your LearnAutoBodyAndPaint VIP slot now and be part of the #BossPainter community!
We are back in the house with another auto body Q&A! Today's focus is primer types and sandpaper grits to use for each.
Question: What is the best way to spray clear on my model cars? 
They have a model car rattle can paint and 1K clear coat that you can use. It depends on what you want to do. If you want to use an automotive clear coat, I'd spray automotive base coat because you might have a reaction clear coating a 1K base coat. However, you should be okay if it cured for a couple of weeks, but it might wrinkle.
Question: What brand name would you recommend for a reducer to keep around the shop to add for primer or something that would require thinning?
I normally suggest sticking with the same brand. If you are using DuPont products, stick with a DuPont reducer. Same thing with PPG or ShopLine.
It is not recommended, however, you can use lacquer thinner to reduce base coat. You won't have problems, it will just cure and dry out.
Question: My top clear has faded and has scratches. Should I start sanding with 80-grit then filler?
You need to cut it down with 150-grit and then, put a 2K filler primer on it. Then, use 220-grit and cut it down with 400-grit. Lastly, wash it with 400 to 600-grit and you're ready for paint.
Question: How deep of a scratch will a filler primer be good for?
If you're using filler primer, you can go over with 80-grit. You can get away with 60-grit but you need to make sure to lay it on, using a 1.8 tip size spraying it nice and thick.
Question: I'm painting over original paint and scuffed with 500-grit, do I need to primer the entire panel or just where the work was done?
You just need to prime over your main bodywork areas. If the rest of your panel is smooth, you just need to feather it in with sanding and blend it in.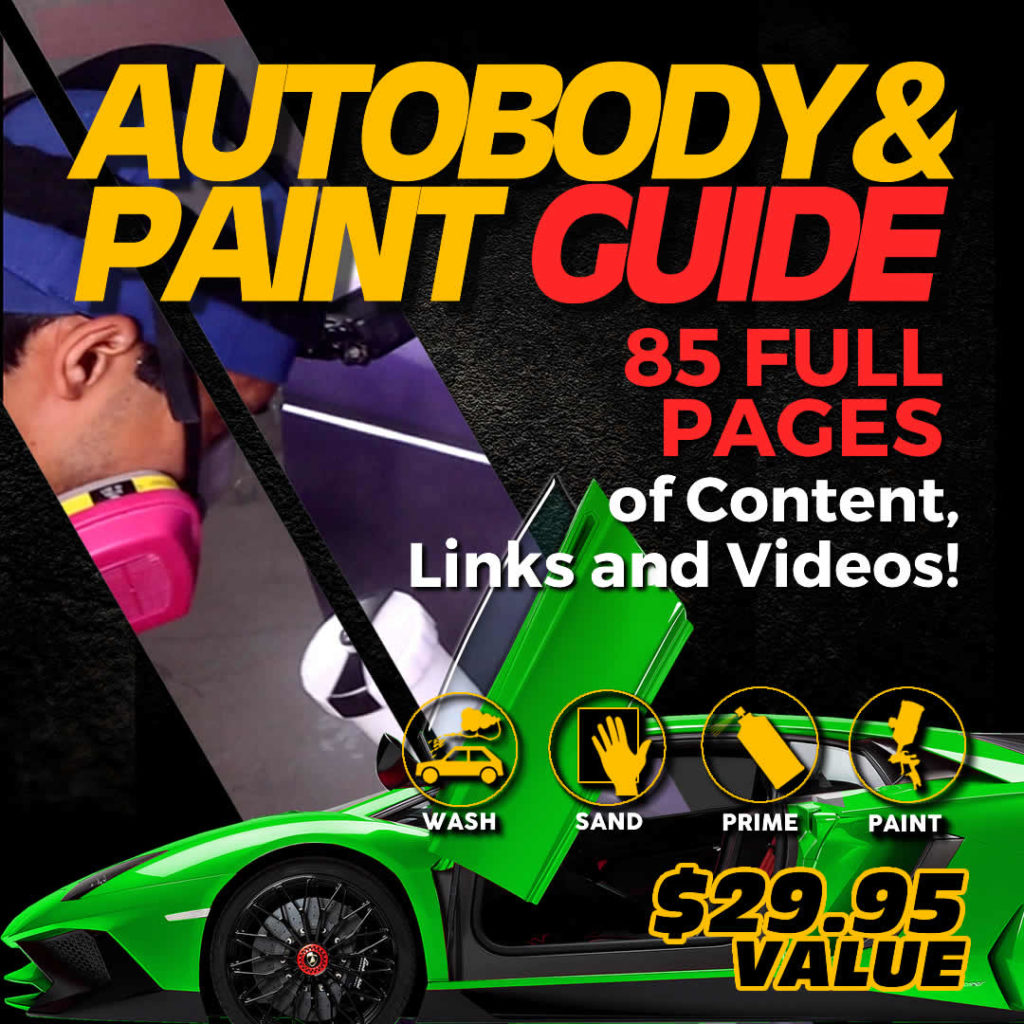 Grab your FREE 85-Page Auto Body And Paint Manual and start cranking on your own paint projects!
For a more comprehensive training, secure your LearnAutoBodyAndPaint VIP slot now!
Are you hungry for more FREE information on auto bodywork and paint? Head on over to the blog section of the website as we have tons of blogs that you can check out! You can also click on some of the links below! ⏬⏬⏬
Other Helpful Links:
Ford Model A Single-Stage Before & After Paint Job (LABAP VIP Member) Plus Buffing Out Runs Tip! 😊
Explaining Single Stage VS Two-Stage Paint: Auto Body Q&A 🚗
The Correct Way To Use Epoxy Primer: Auto Body Q&A 👍
Primers Explained: 2k Urethane Primer, Epoxy Primer and Polyester Filler Primer Uses ☑️
A-Z Sandpaper Grit and Primer Steps To Repair a Panel + Auto Body Q&A TALK!