Did you enjoy the video? Check out the LABAP VIP course that will help turn you into an auto body and paint pro, from home!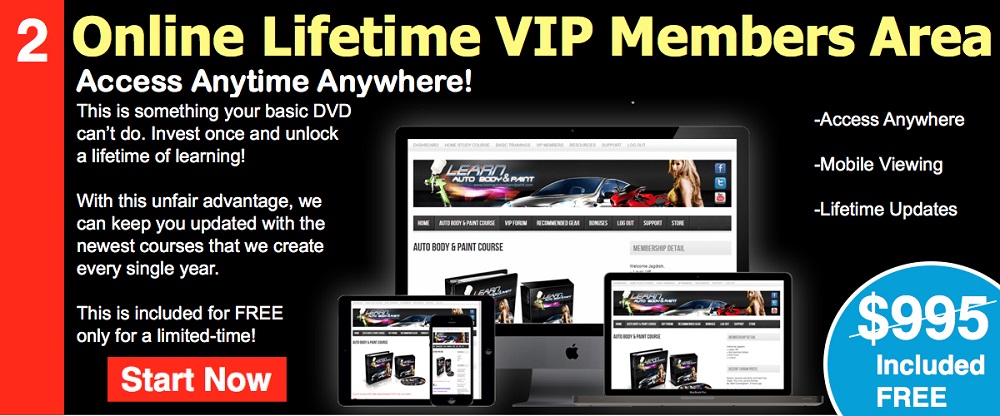 Hey, it's Tony. Thank you for checking out the video and blog. Today's title is WARNING! What Some Body Shops Do Behind The Scenes!
We're going to talk about some of the dirty secrets of body shops. I've been in the game for a long time. I know a lot of body shops in the area. I see what they do behind the scenes.
Just wanted to give you all a heads up. 80% to 90% of the time, they'll give a cheap paint on your car, unless you buy the materials yourself, or be on top of what they're doing on your car.
Some body shops would crumple up some newspapers and stuff the hole. Especially those at the back of the panel. They'll just fill the hole and bondo it up.
I've known a lot of guys who've done that. If you do crappy work like that, it won't last for long. They do these things because they want to do the more "economical" way and profit more.
The cheap clears look really great when you spray it on your car, but it will look dry after it cures. That's called dye back. It will look really dull looking.
You'll get that in the medium-grade clears as well but it's not as bad. On the other hand, you won't get that on high end clears like Sherman-Williams and House of Kolor. It will retain that gloss.
But, the one little cheat on this is, you can always buff out your clears. Spray the cheap clear on your car then give it a week. It will dry and cure then will look dull-looking. Then, buff the entire car again to get that gloss. You won't see the difference from using a high end clear. Some of the body shops do this.
With high end clears, you'll be spending $350 for a kit. It will retain its gloss. The only thing that you will eliminate will be the orange peel.
A lot of new cars have the orange peel as well. That's because the machine sprays it on quickly on a brand new car, so you do see those on new cars. It's not a big deal really.
Those are the things that you need to know about body shops, which is why a lot of people prefer to do their own cars. If you want to make sure that your car will look really nice, you can do it yourself, especially if it has a sentimental value.
I've always loved painting cars. It takes out the stress. I used to do a lot of paint jobs in my teens and would drive around with it. People would give me an amazed look and that's how you can start getting jobs.
Painting your own car is your own advertisement. If you get your own car looking nice, you'll gain confidence and have pride on your work. Then, you'll get customers coming to you.
What I would do when I take on a job, I'd take a picture for proof. It's a good way to document the process for your customers. Remember that if customers pay you for high end jobs, always get the good clears. I never cheat customers and you shouldn't too.
I had so many customers in the past that I had to give some to my dad. That's how crazy it was at one point. Then, I realized that I didn't want to do this primarily. I wanted to teach people. I wanted to share what I know.
That's how I started the LearnAutoBodyAndPaint VIP Program. There's so much content in the course and I know you'll learn a lot from it. I still want to add more to the course and do more to share to all of you.
For those who haven't downloaded the copy, go get your FREE 85-Page Auto Body And Paint Manual and start learning all the strategies that I have been doing for so many years.
Thank you all for joining me today. Please Like, Share and Subscribe to my videos.
Cheers! Talk soon!
Tony
Other Helpful Links:
Secure Your LearnAutoBodyAndPaint VIP Slot Now and Learn More Auto Body Hacks! 
How To Make Your Car Look STUNNING After Your New Paint Job!
Get a Professional Paint Job Out Of Your Garage
AVOID The Most Common Auto Body Mistakes That Newbies Make!
Headlight Restoration – The ONLY 2 Ways To Restore Your Headlights!
How To Color-Sand and Buff Clear Coat To Get PRO Mirror Finishes!