Thanks for watching the video! Check out the LearnAutoBodyAndPaint VIP Program to learn more about DIY auto body work and paint.
Hey!! Here's A Sneak Peek Of The Paradice Garage: The New LABAP Shop🥳 For those who are super excited as I am and for those who has been tuning in these past few months, I'm sure you all know what I'm talking about! 🙃
Can I get some hands up?! 🙌 😉
This is definitely worth the wait! Watch the video as I give you a virtual tour of the property and the school-bus-turned-office.
Thanks to my every reliable assistant (My daughter Mayah! 🤣) for mowing the lawn and so that's one less thing to worry about but I still have a ton of things to do in this place! And I'm glad my internet was working with me today! LOL! 😂😂😂
I plan to finish everything and get the shop ready in three weeks. I'm keeping my fingers crossed that I don't have anymore delays! 🙏🙏
I hope everyone had a nice Christmas! We're nearing the new year and what paint plans do you have lined up at the start of the year? 👊 Can't wait to see those projects! Calling out all the newbie painters that want to start learning in time for the new year, download your FREE 85-Page Auto Body And Paint Manual. 👇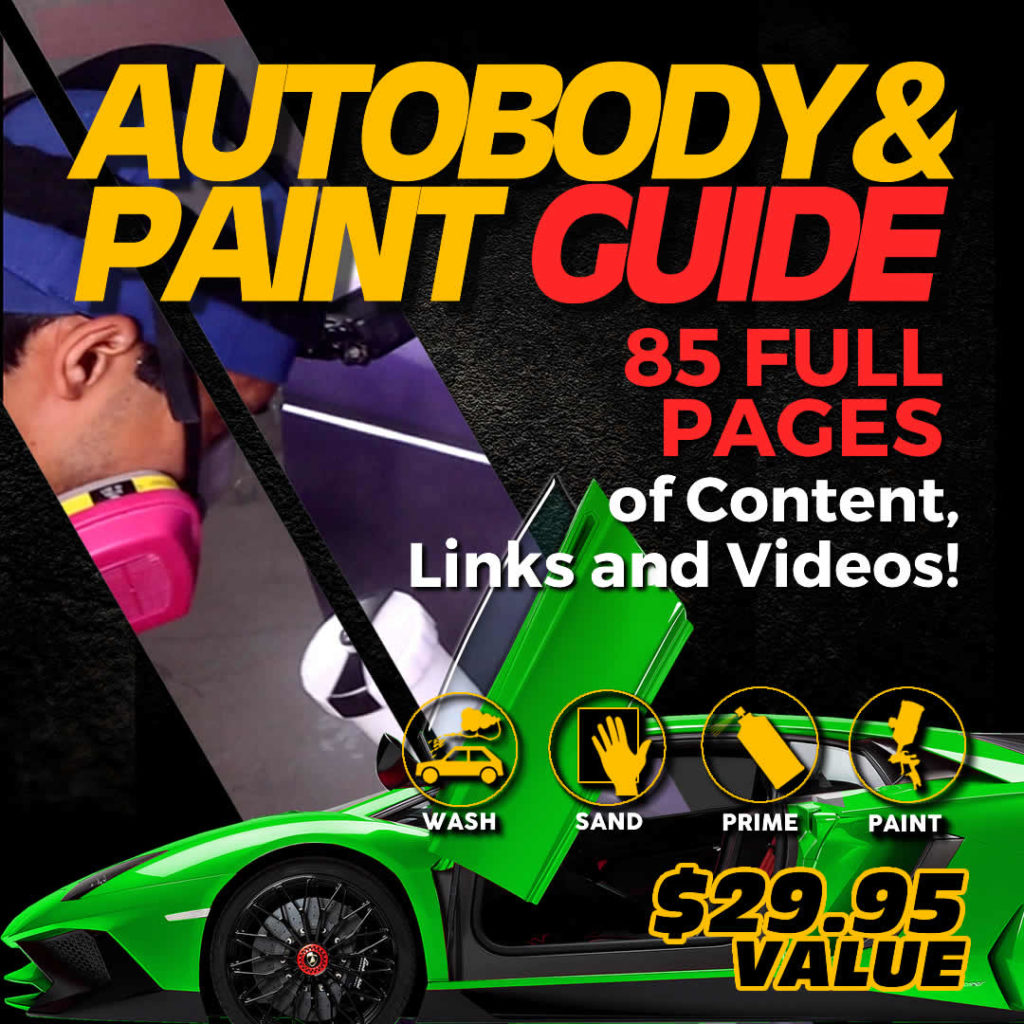 Join the LearnAutoBodyAndPaint VIP Program for a comprehensive training guide with access to an exclusive VIP Facebook group that can give you all the support you need for your paint projects, head on over to the website and
For awesome spray guns that won't break the bank, check out the Atom Spray Guns on Zoola.
They are having a clearance sale for three days in the new year, so I'd grab the opportunity and avail of an Atom Spray Gun while their prices are marked down. Oh, did I mention you get a GunBudd Ultra Lighting System for FREE for every Atom Spray Gun purchase! 😉
Start cranking on your projects at the start of the year – perhaps work on your own classic car, your daughter or son's first car or your dream muscle car. It's so rewarding in the end and I guarantee that! 👊 Be part of the #BossPainter community now!
Talk soon! Cheers!
Tony
P.S. Check out LearnAutoBodyAndPaint VIP Ellen Hatcher's Dodge Truck Project as I share this in today's live stream! It looks really awesome! 👌
P.P.S. Thanks for watching A Sneak Peek Of The Paradice Garage: The New LABAP Shop🥳. Stay tuned for more updates in the coming weeks! 😎
Show some love! 💞Please hit that 👍 button, share and subscribe to my channel! 👊👊👊 Also, check out some awesome information by clicking on some of the links below! ⏬
Other Helpful Links:
Tools You'll Need to Start Auto Bodywork: Auto Body Q&A 🧰
Reasons for Orange Peel and Dryness: Auto Body Q&A 🍊
What Causes Paint Crackle and How To Fix This: Auto Body Q&A 😰
Cleaning A Spray Gun: Parts You Should NOT Remove: Auto Body & Paint Q&A 🧽