Hey, it's Tony from LearnAutoBodyAndPaint. In this blog, we'll talk about the Atom X21 High Performance Spray Gun Setup.
We'll do a quick disassemble, then we'll put it back together and get it ready for actual painting.
When you receive your Atom X Series Spray Gun, it's always advisable to get it clean. During production at the manufacturing house, they coat the inner needle and some of the parts with light grease, so you need to wash it out before painting. Otherwise, you will have a chemical reaction when you put paint in it.
Please watch the video as I show you a quick demo of how to set up your Atom X21 Spray Gun.
It's Tony from LearnAutoBodyAndPaint. I hope you enjoyed this tutorial. Check out the Atom X21 Spray Gun on Zoolaa. These are awesome spray guns and priced affordably.
If you want to learn more about DIY auto body work, don't forget to grab your FREE 85-Page Auto Body And Paint Manual. To get access to my step-by-step video training course, join the LearnAutoBodyAndPaint VIP Program and get all the information you need to get started with your own custom projects.
Please Like, Share and Subscribe to my videos! Cheers! Talk soon!
Tony
Did you enjoy this video? Check out the LABAP VIP course that will help you turn into an auto body and paint pro, from home!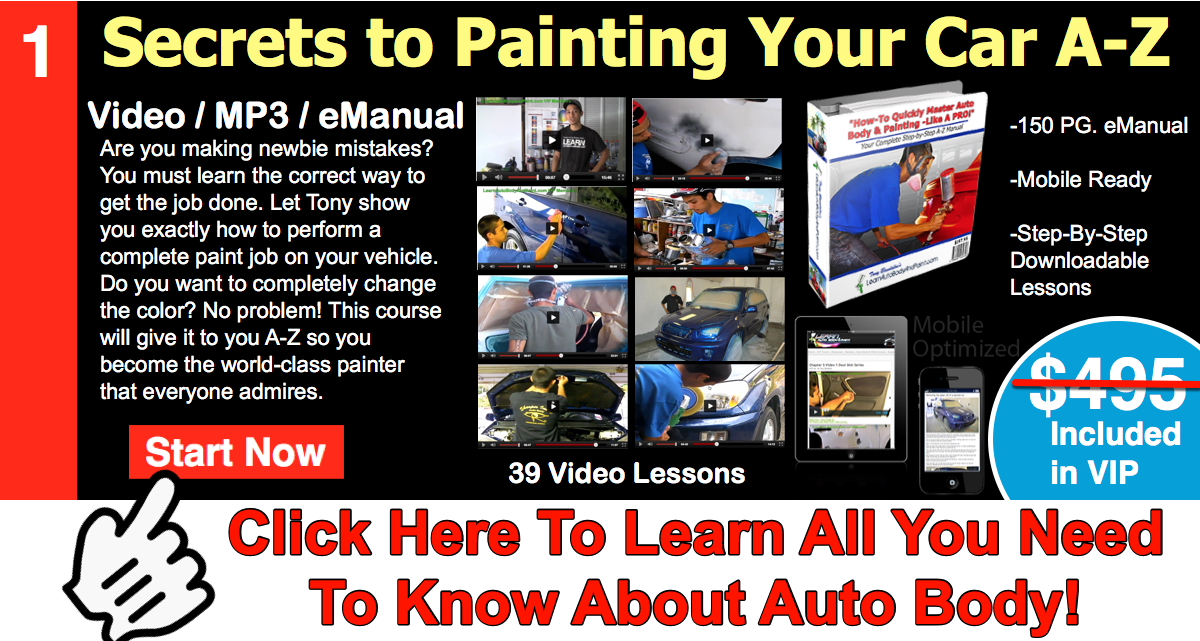 Other Helpful Links:
DIY Auto Body Work on Micro Truck – 3 Auto Body Secrets Revealed!
Congratulations to our Atom X16 Mini Spray Gun Winners
Auto Body & Paint Materials You Need To Paint Your Ride
Bumper Scuff Repair – Quick Fix Hack
Learn Auto Body And Paint Live from Japan – Spray Gun Talk and Q&A