Did you enjoy the video? Check out the LABAP VIP course that will help turn you into an auto body and paint pro, from home!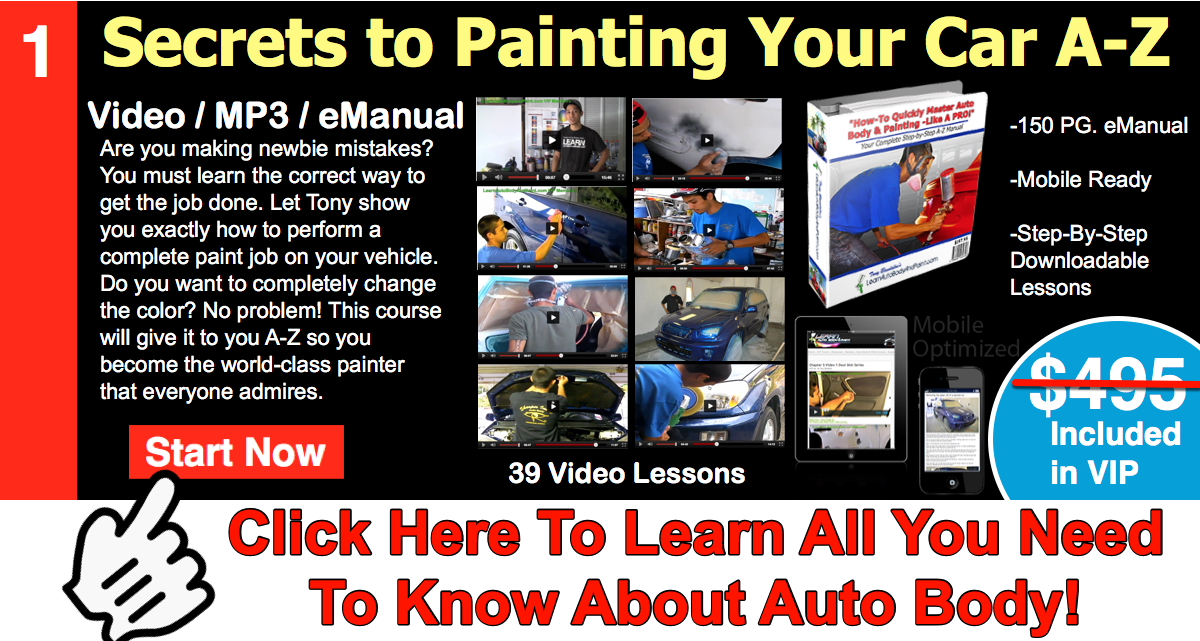 Hey, it's Tony with another live stream. Today's topic is Auto Body Q&A + The New Chevy 350 Crate Engine Reveal!
For all VIPs, join me to learn more about how to get these shirts! I am soo excited about the new presentation I'm working on. I'll be sending all my VIPs an email about how to get these great shirts. It only comes in black since everyone looks good in black. LOL!
For those of you who want to get notifications of my live streams, turn on the notifications for this channel. It's the bell icon below the banner of my YouTube channel.
Here's the '67 Chevelle Project. I'm getting ready to rip the motor out. We'll be doing complete body and paint on this car without really going crazy.
I got a crate engine, it's something that I really wanted. When I was in my teens, I look at hot rod magazines and saw these cool engines. I wanted to get one but I couldn't afford one.
Now, I got this bad ass looking Blue Print Engine. Here's the crate that it came on and used my mini truck to pick it up. This engine, trans and small parts cost about $6,000.
Check out the video as I show you more.
I'm getting ready to pull the motor. Then, disconnect everything, drain the radiator and all the fluids. After which, I'll take off the AC and all of the hoses.
I am so excited to start this new project. If you want to start working on your own custom projects, grab your FREE 85-Page Auto Body And Paint Manual. Start cranking!
This is really going to be sick! I can't wait. The entire series will be uploaded in the VIP member's area. For those of you who have not joined the community, check out the LearnAutoBodyAndPaint VIP Course.
It's Tony from LearnAutoBodyAndPaint. Thanks for joining me today. Please SMASH the Like button, share and subscribe to my videos.
Talk soon! Cheers!
Tony
Other Helpful Links:
LearnAutoBodyAndPaint: The New 67 Chevelle Project
DIY Auto Body And Paint Talk in my Garage – Learn Auto Body & Paint Work at Home!
Learn Paint Chip Repair And Auto Scratch Repair Step-By-Step