Did you enjoy the video? Check out the LABAP VIP course that will help turn you into an auto body and paint pro, from home!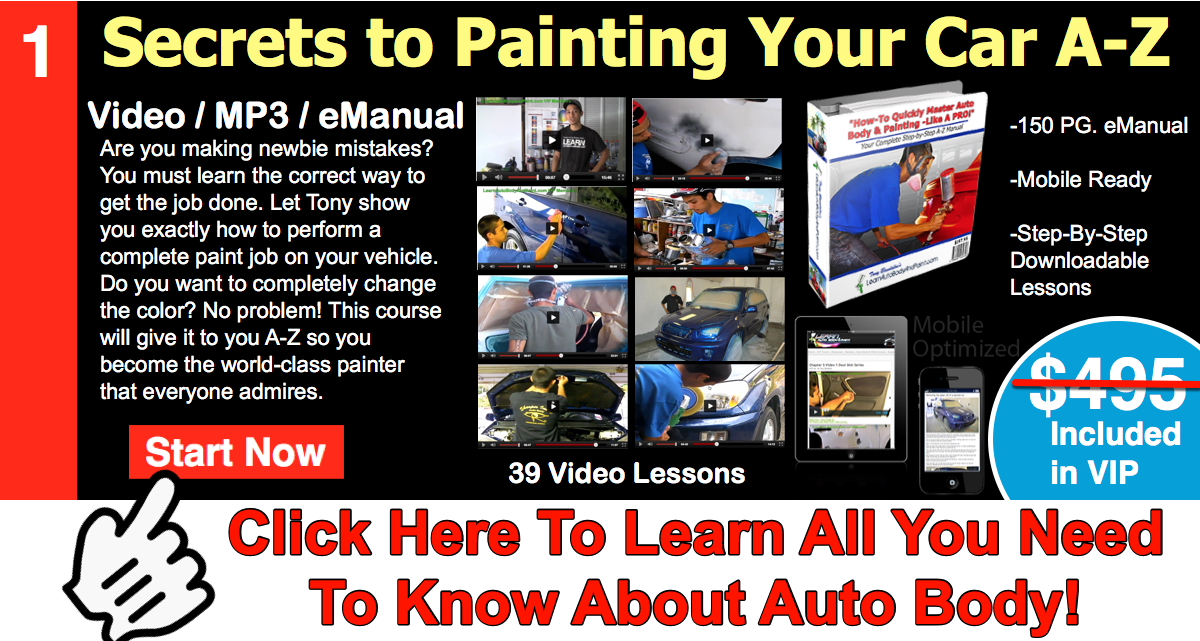 Hey, it's Tony from LearnAutoBodyAndPaint. I just wanted to say Happy Valentine's Day My Auto Nation!! I hope you got your significant other some flowers or a gift.
A quick update for the VIPs. I started uploading videos of the Daihatsu Hi-Jet Project in the member's area, so please go check it out.
It will be a 15-20 video series, which will show the step-by-step process of the work that I will do to this Mini Truck. There will be buffing videos. How we remove runs and buff it to a nice gloss.
As for this Mazda Miata, I will be washing it off, taking off the top and preparing it for black paint soon. I've been looking at Super Chargers for this thing. That would be cool.
Also, I got an after-market steering wheel that I may be putting on the Miata to replace the old one. It's a little smaller than what I want so I'm not that crazy about it. But, I just want to replace the original because I think it's ugly and bulky looking.
I ordered a second gen steering wheel on eBay, which will be arriving soon. They usually sell around $200 with the airbag. It's a Nardi steering wheel.
I hope the nut is the same size. I took a chance and bought it since I got it at just $50. If it doesn't fit, I can resell it at around $200.
These airbags are money, especially if you have the BMW and Mercedes Airbags. For the Miata, these airbags are around $50-$80.
Also, we are revamping the DVD kit version, updating and adding new content which is so cool.  It's pretty busy, but things are going great.
For the non-VIPs who are interested in getting access to the complete series, head on over to the website and learn more about the LearnAutoBodyAndPaint VIP Course.
Don't forget to grab your FREE 85-Page Auto Body And Paint Manual and get cranking on your own car projects.
Hit the Like button before you leave. Subscribe to my videos and share them to your friends and family. I will talk to all of you soon!
Cheers! Bye!
Tony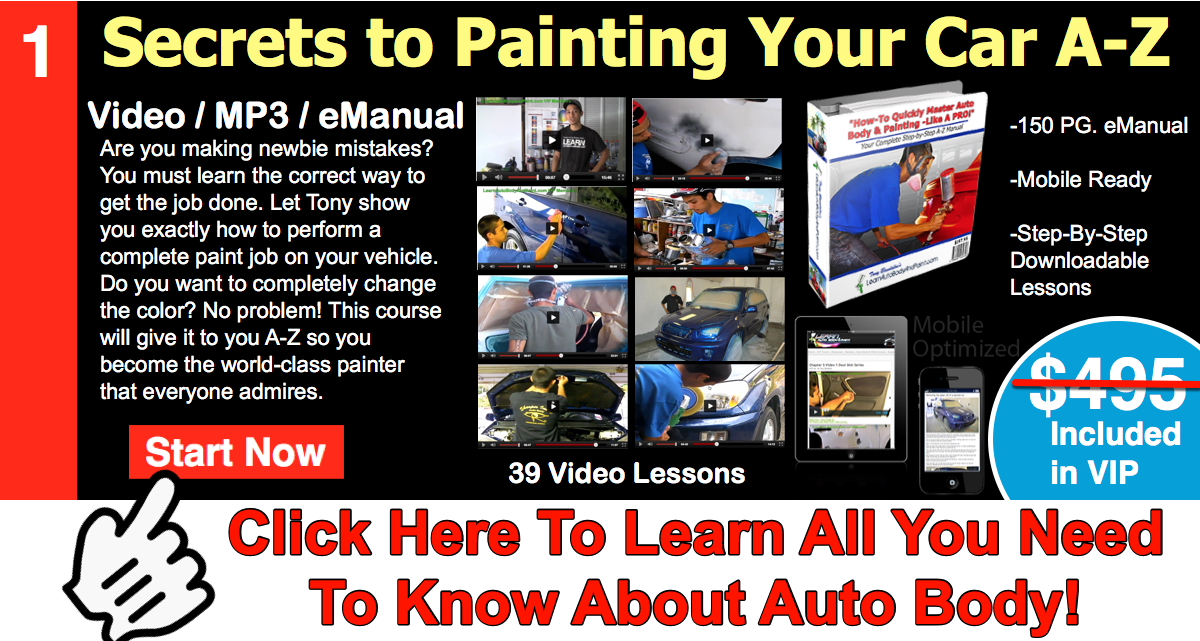 Other Helpful Links:
Auto Body Q&A – What You Working On Now?
Automotive Spray Guns – SATA, Iwata, CP, DeVilbiss, Warwick, or Atom X – Best Bang for Buck?