Did you enjoy the video? Check out the LABAP VIP course that will help turn you into an auto body and paint pro, from home!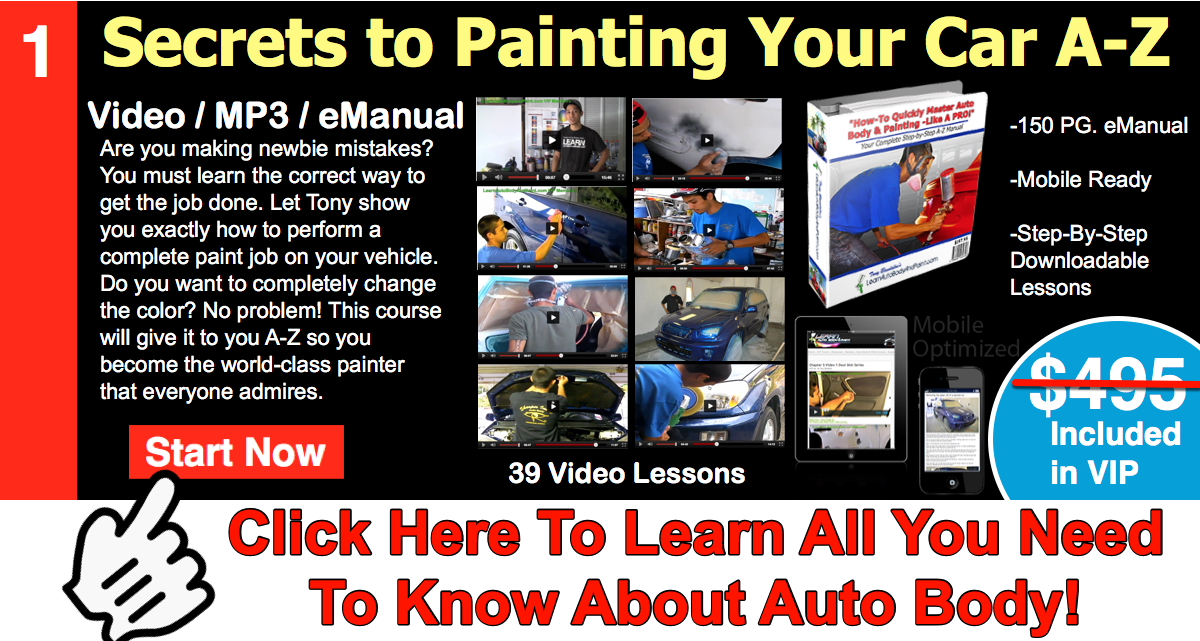 Hey, it's Tony from LearnAutoBodyAndPaint. In this video, I am Buffing My Ass Off. (LOL!).  I am doing a demo for everyone tuned in. It's the Ninja Buffer in the house!
For those who want to start cranking on their own custom car projects, grab your FREE 85-Page Auto Body And Paint Manual. If you want to get the complete Mazda Miata Series and all my other projects, secure your LearnAutoBodyAndPaint VIP slot.
The LearnAutoBodyAndPaint VIP Program has over 72 hours of training videos, e-reads and bonuses that you will absolutely benefit from, if you want to get to that next level. Plus, all VIP members have exclusive access to the Facebook VIP community where you can interact with other like-minded individuals. It's a thriving VIP community where you can get all the support you need!
Thanks for checking out the video today. Please don't forget to Like, Share and Subscribe to my videos!
Talk soon! Cheers!
Tony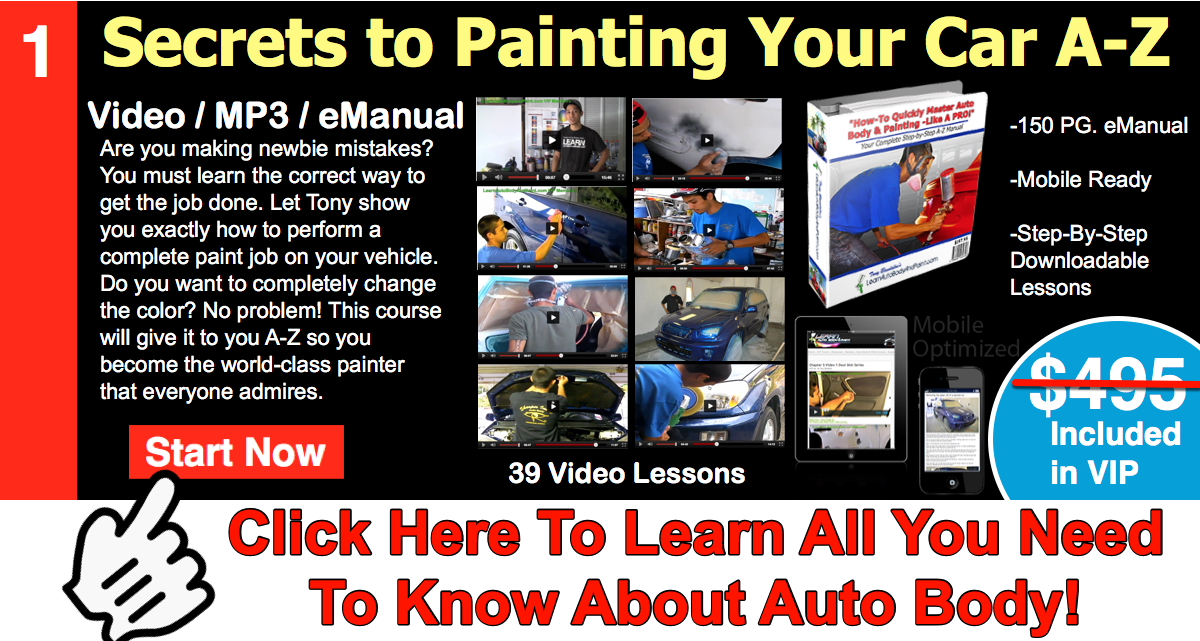 Other Helpful Links:
2 Step Buffing – Wool Pad Rotary Buffer, Then Orbital Buffer Foam Pad
LearnAutoBodyAndPaint: Buffing My Ass Off – The Ninja Buffer
DIY Learn Auto Body And Paint Questions and Answers Live!
LOL! More Buffing at 2:30 AM Haha – How To Buff Clearcoat
How To Color-Sand and Buff Clear Coat To Get PRO Mirror Finishes!