Thanks for watching the video! Check out the LearnAutoBodyAndPaint VIP Program to learn more about DIY auto body work and paint.
Tony B. Richie is back with another auto body Q&A with today's focus question, "Why Do You Sand Down To Bare Metal?"
I recently looked at a 37-foot school bus that I'm thinking of converting into a home office for the Paradice Garage.
I believe it's a 2009 International and it has a nice looking paint job with just 70,000 miles on it. It has a solar panel installed with Lithium batteries. I'm very excited for this and I really think it's a cool asset to the Paradice Garage. 🙌
Question: I've got a '93 pickup with clear coat coming off. Should I feather the edges of the clear and base clear or feather the edges, do 2k block and do base clear? what grit for feathering?
I will definitely use 150 to 180-grit to feather that peeling clear coat or old paint. Get it all sanded and finish it off with 150 to 180 grit and lastly, you'll need to prime it with 2K whatever you've feathered with that grit.
Let it dry overnight and cut it with a DA sander with 220 to 240-grit since it will be thick. Then, change it off with 400-grit to finish off with dry sanding and wash it by hand with 400-grit to get it ready for paint.
I have it all in step-by-step in the LearnAutoBodyAndPaint VIP Program. For all those who would like to customize their own cars, I strongly recommend being part of the #BossPainter community! 💪
Question: What's the difference between sanding down to bare metal as opposed to just painting over factory primer?
When sanding down to bare metal, you'll need to epoxy prime it, followed by a 2K primer, sand then paint it.
On the other hand, you'll want to paint over factory primer and make sure that you don't go all the way down through it.
Question: What 3-inch sander would you recommend?
Are you looking for an orbital sander? I know Kovax and Hutchins are good brands.
Question: Does the pearl effect come in the base paint already or separately?
Yes, it can come in base. A lot of base coat and metallics have pearls in it. If you want to customize your paint, you can always mix pearl and have additional pearl in your clear coat or intercoat. However, you just need to remember your mixing ratios when you need to do a touch-up. 
Thanks everyone for joining me today. It's Tony B. Richie here and I'm super excited to launch the Paradice Garage, which will definitely be happening soon! Stay tuned! 📣
Don't forget to hit 👍 and turn on notifications 🔔 to get alerted of my streams and new videos on my channel!
Talk soon! Cheers!
Tony
Grab your FREE 85-Page Auto Body And Paint Manual now and start cranking on your own custom paint projects!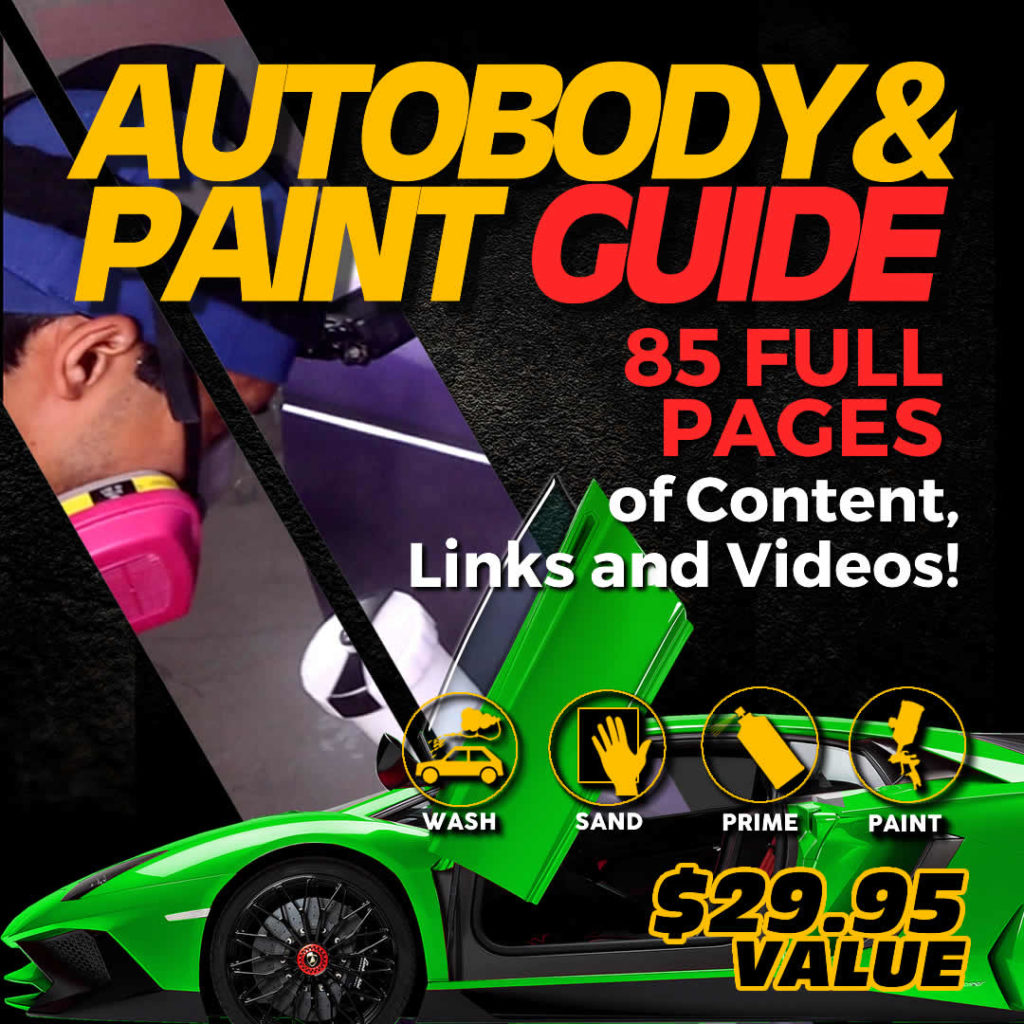 Other Helpful Links:
Prepping Before Car Paint- Sanding, Buffing, and Priming
Mixing Ratio, Sanding, and Buffing Ideas: Auto Body Q&A 👍
💁‍♂️ Dry and Wet Sanding Tips: Auto Body Q&A
🚗 Color sanding Runs From a Single Stage Paint Job
😉 Adding More Clear Coat to a Factory Paint Job For More Color Sanding and Buffing Room!