Hey, it's Tony from LearnAutoBodyAndPaint. Thank you for reading the blog today and our topic is all about, "How To Properly Clean Your Automotive Spray Gun".
We get a lot of concerns and questions about spray guns and how to maintain them and keep them in good condition.  So in this blog, we'll discuss how to properly clean your automotive spray gun.
Introducing the new Atom X Series Spray Guns. These are professional spray guns that will give you German and Japanese style, craftsmanship and performance for a fraction of the cost. With a no o-ring design and pure spraying simplicity at its finest. Head on over to Zoolaa and check these awesome spray guns.
Did you enjoy this video? Check out the LABAP VIP course that will help you turn into an auto body and paint pro, from home!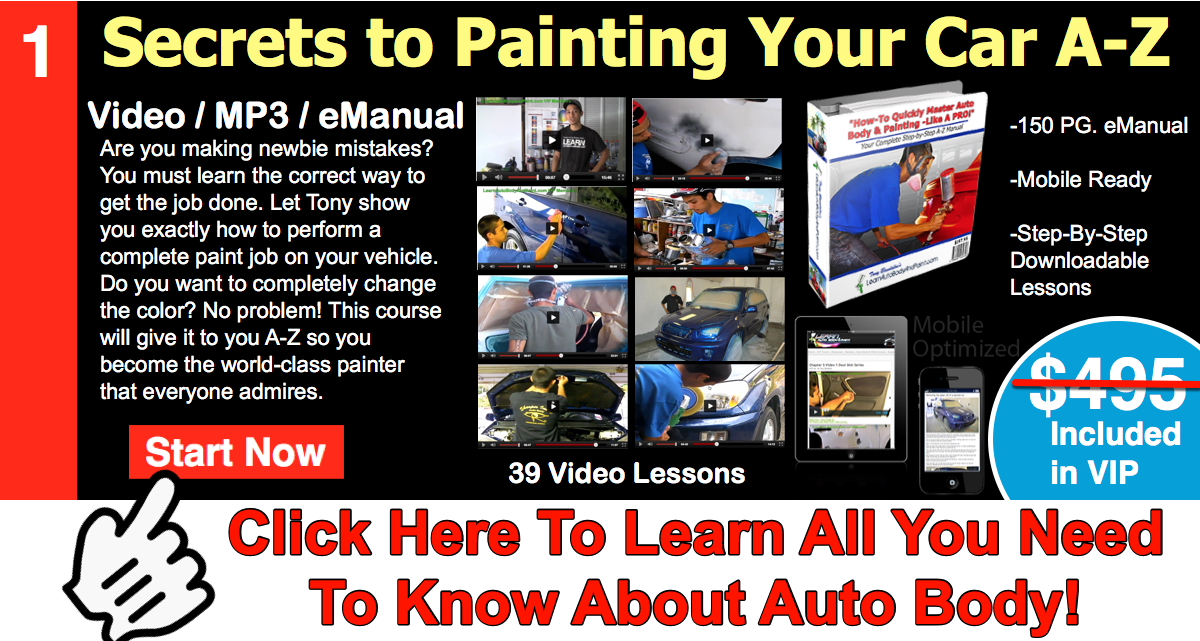 A very important point to remember is that spray paint guns need to be consistently cleaned and maintained every time you use them so they will continue to work properly.
Very small air and material passageways can be clogged easily by bits of dry paint and debris, and it can be very difficult to clear such blockages.  You must form the habit of cleaning your spray gun after every single use.
Each spray paint system will have specific cleaning solvents allotted as part of the entire paint system. Make sure you check with an auto body paint and supply store staff to find out the correct cleaning solutions to use with the system that you are using.
Professional body shops use special enclosed cabinets for spray gun cleaning. Solvent is forced through the gun's assembly under pressure while the trigger unit is maintained in an open position.
You should always wear rubber gloves and a respirator any time you are handling thinners, reducers, hardeners or any other paint products that contains chemicals. So make sure you are wearing one before you clean your spray gun.  Personal safety is important.
If you don't have access to a cleaning cabinet, fill your gun cup partially full with solvent (thinner). Then, swish it around and empty it. This will remove the majority of the remaining paint product.
Next, refill the cup again using clean solvent and this time, spray it through the unit. This will clean out the inner passageways.
You will then want to fill the cup approximately 1/4 full with clean solvent and spray it through the unit once again. Make sure you then clean the cup thoroughly.
Continue spraying clean solvent through the gun head and make sure nothing but perfectly clean solvent comes out.  This will tell you that you have gotten everything out.
Once you are sure the interior ports and passageways are clear, you should then run clean, dry air through the unit to remove deposits of solvent.
There are brushes designed specifically for spray paint gun cleaning, especially for the housing, air caps and other parts.
Never use a sharp object to clear a clogged air cap or port.  You might scratch on spray gun parts that will interfere with its spraying performance.
To finish on, use a clean cloth dampened with the appropriate solvent, to remove paint drips and splashes from exterior surfaces.
Always hang or place your paint gun in a vertical position for proper storage once you have dried it with a clean cloth.
So, it's Tony.  I hope you found this blog very informative.  If you want to know more about auto body work, check out LearnAutoBodyAndPaint and grab your FREE 85-Page Auto Body Manual and get signed up to my newsletter where you'll get more free information that will help you with your automotive projects.
If you want to learn more about the projects that I did and the complete, step-by-step guide to learning auto body and paint, join the LearnAutoBodyAndPaint VIP course now.
There's no other automotive course that's as comprehensive as this one. Plus, if you join VIP, you get can get interactive with other VIPs and the LABAP team through the exclusive forums and Facebook group.
Talk soon! Bye!
-Tony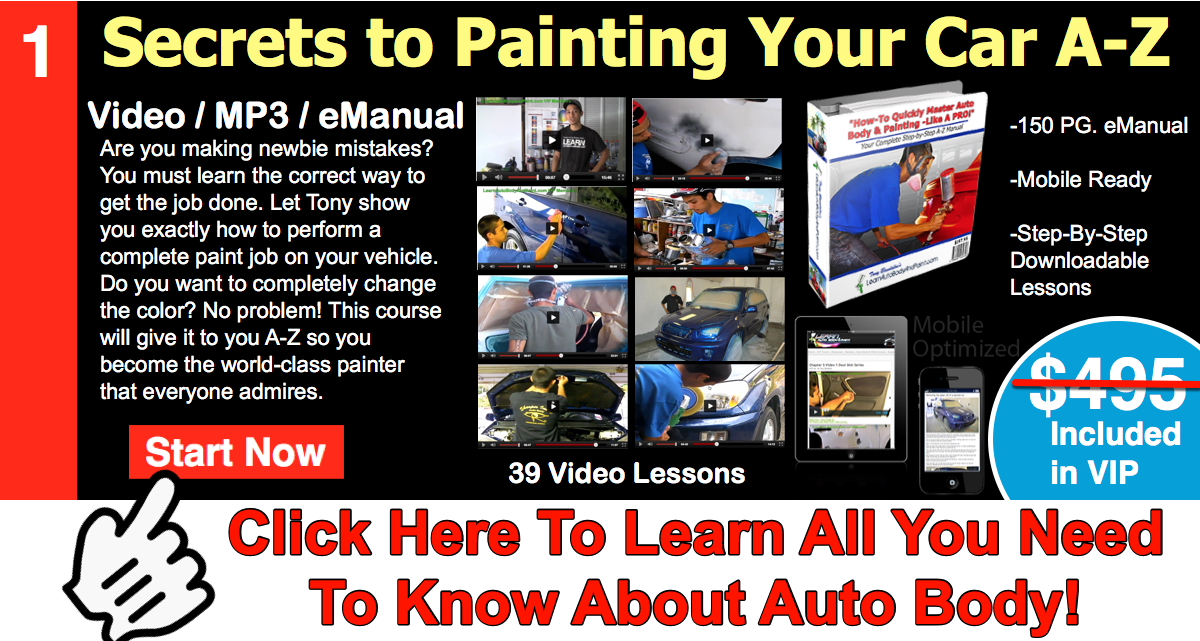 Other Helpful Links:
Automotive Paint Prep Part Removal Tips
Master Airbrush Initial Review – Air Brush Spray Gun Review
Automotive Spray Guns – SATA, Iwata, CP, DeVilbiss or a Warwick – Best Bang for Buck?
Automotive Paint Cost – Medium or High End Clear Coat?