Did you enjoy this video? Check out the LABAP VIP course that will help you turn into an auto body and paint pro, from home!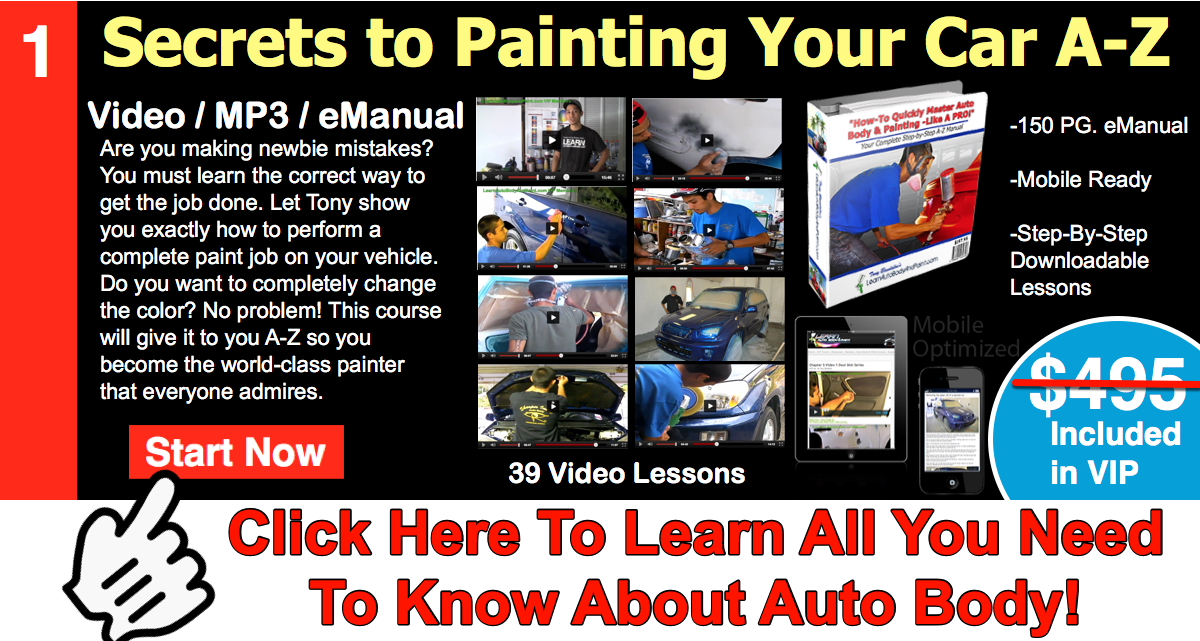 Hey, it's Tony from LearnAutoBodyAndPaint. This is the Tube Tape Review – How To Mask Your Door, Truck or Hood Jambs FAST!
I was very fortunate enough to speak to the founder and CEO of Tube Tape. He's a really cool guy. We had a pretty long conversation talking about cars and a lot of other stuff.
He sent me some boxes for review and used them on my Daihatsu Mini Truck Project. I'll upload the complete series in the LearnAutoBodyAndPaint VIP Program soon.
You'll get a cool new content in VIP so for those who haven't joined, check out the VIP course now.
The Tube Tape comes in 2 sizes. This size is ½ inch in diameter and the other one is 3/8 inches in diameter.
It will help you basically mask up your door jambs a lot quicker if you're trying to avoid overspray. You have to just twist them out. Check out the video!
This is the skinny version and we then we also have the bigger version. There's a foam core inside the Tube Tape to keep its shape. Let's do a quick demo on this.
In this truck, I didn't want the teal going in, so I used the bigger version of the Tube Tape. As you can see, it made a nice edge here and kept the door jamb white. This will speed up your prep time. It's an amazing product.
So, if you want to save up some time prepping and make your life easier when painting, this is a good product to use. This is mostly for touch-up work. But, this is also good when you're doing a two-tone or three-tone graphic like this project. It prevents the overspray from your other color, going into your door jamb.
You can get it on Amazon. It's $50 a box. It comes with 53 yards for the 3/8 tape, and 42 yards for the ½ inch diameter. That's a lot of tape.
We'll do a lot of work with the Tube Tape in the future, so grab your own Tube Tape to make your life easier when doing your own custom projects!
For those who want learn more about DIY auto body work, grab your FREE 85-Page Auto Body And Paint Manual and start working on your own custom projects.
Thank you all for watching the video. Talk soon! Cheers!
Tony
Other Helpful Links:
How To Paint a Truck in Your Garage Like a BOSS!
Step-by-Step Painting a Car In Your Garage – Unmasking Freshly Painted BMW!
How to Mask for Two Tone Graphics – Two Tone Paint Job
Breathe-Cool Setup – Fresh Air Mask For Automotive Painting
Automotive Masking Tips – How To Tape a Car – How To Mask a Car