Did you enjoy the video? Check out the LABAP VIP course that will help turn you into an auto body and paint pro, from home!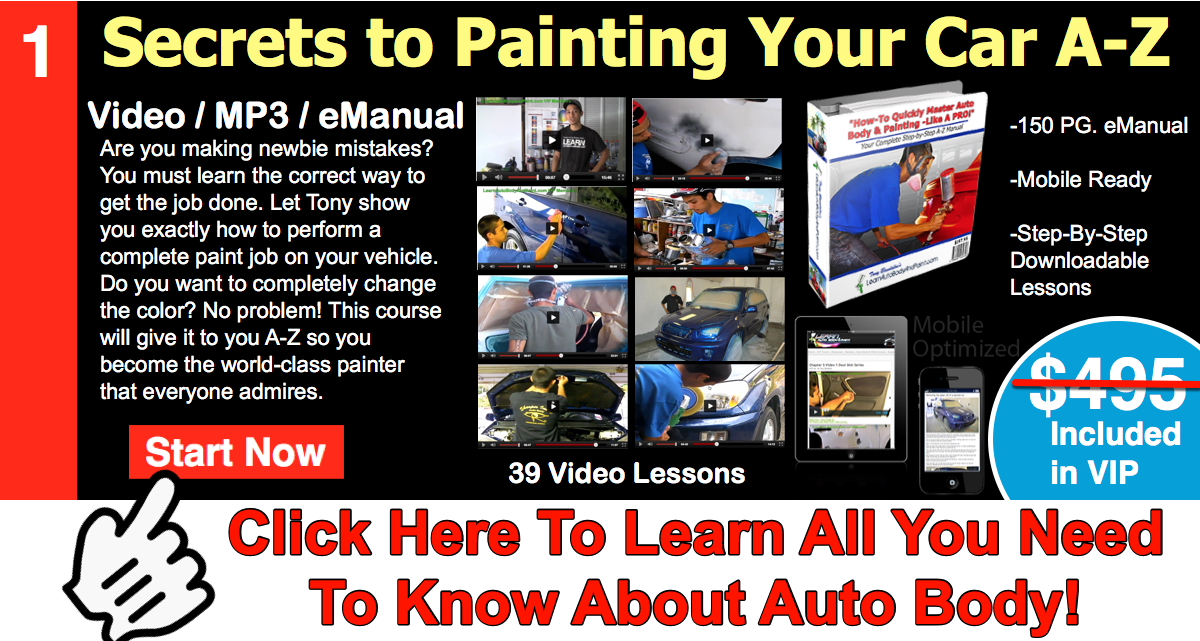 This is Tony from LearnAutoBodyAndPaint. Thanks for checking out the blog today. Our topic is Simple Pinstripe Application How To Easily Put Pinstripe On a Car.
This video is part of the Daihatsu Mini Truck Project. We're done with the complete paint job and we're just putting on our rack which we painted with the U Pol Raptor Liner.  It came out excellent.
We'll finally detail the car and make it look nice and custom by adding pinstripe on the front.
Check out the video as I do a demo on it with my pretty helper as well! J
The key to applying a straight pinstripe is to do it panel by panel and push on the seams. Hold it wide out with your arm, go panel by panel, eyeball it and get it as straight as possible.
You need to focus on little areas at a time. These little areas are more difficult and a little wavy.
You also need to keep tension on it. However, too much tension will stretch the vinyl and end up making it narrower. If you pull the vinyl, it will get skinny before it rips.
Again, don't put too much tension that will distort the thickness of the pinstripe.
On corners, you will need to pull a little bit more to stretch it to get it around. If you are doing flames or a lot of angles and curves, you will need to do the same and pull a little bit more.
I show that in another video, but for this project, it is more of a straight pinstripping.
This is a nice way to dress up a simple paint job. They come in all kinds of colors. I'm using a brand called Prostripe for this truck. They have been around for over 20 years. It is a great product.
It's Tony from LearnAutoBodyAndPaint. Thanks for watching the video and I hope you enjoyed and learned from it.
For those who want to start doing their own custom projects, grab your FREE 85-Page Auto Body And Paint Manual and start learning more about DIY auto body work and paint.
For a comprehensive, step-by-step guide, check out the LearnAutoBodyAndPaint VIP Course. The entire Daihatsu Mini Truck Project will be uploaded in VIP soon!
Please don't forget to Like, Share and Subscribe to my videos! Follow us in Facebook and Instragram as well!
Talk soon! Cheers!
Tony
Other Helpful Links:
How To Pinstripe Your Car With Vinyl Striping
Vinyl Pinstripe Application on New Truck – And Your Auto Body Questions Answered
How To Pinstripe – Learn To Pinstripe Your Car – Simple Vinyl Pin Striping Techniques
How To Pinstripe A Motorcycle Tank