Did you enjoy the video? Check out the LABAP VIP course that will help turn you into an auto body and paint pro, from home!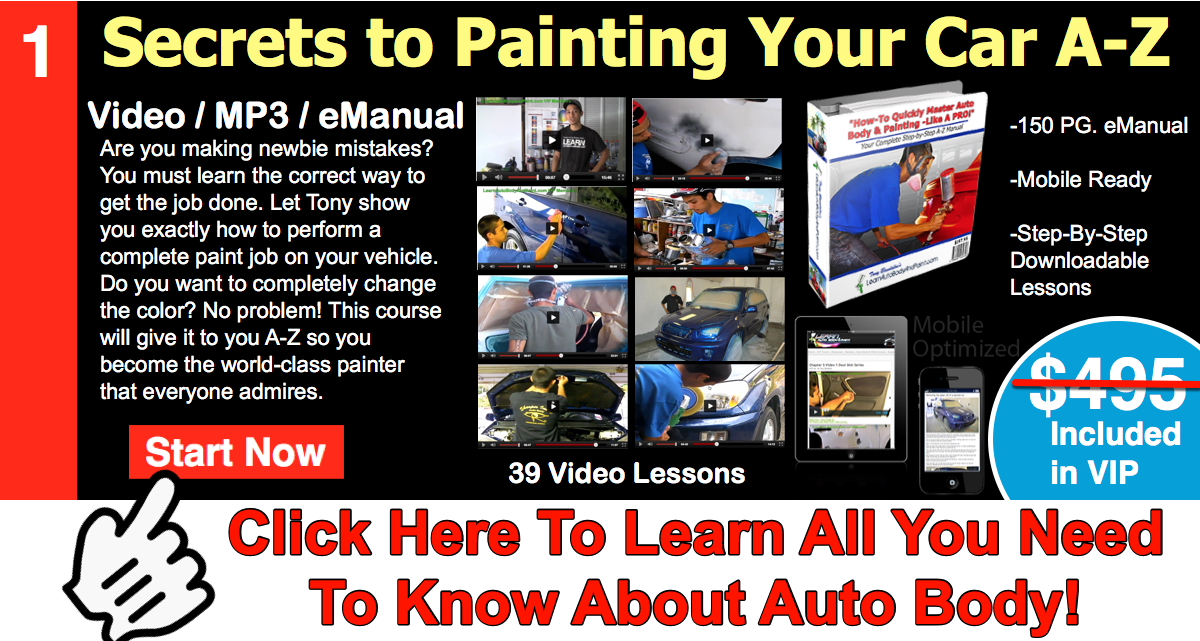 Hey, it's Tony from LearnAutoBodyAndPaint. Today's short blog is entitled U Pol Raptor Bed Liner Prep.
We did a road trip with the family, but I couldn't stream live because of the internet connection and went to some areas up in Utah, Arizona and Northern California. We went to the Sequoia National Park. The kids love it.
Now that I'm back in town, I will be doing the bed liner on this Daihatsu Mini Truck. I'll just prep it up really quick and wash it up.
It's all prepped up. I sanded everything before we painted it. I'm going to mask it even with the bed and spray it. I'll just be washing it up because it's all dusty.
I already sanded it with 280-grit sandpaper, or probably a 320-grit sandpaper. It's ready for bed liner.
We're also going to be spraying the top rail even if I don't have to since I have a rubber piece that will be glued on top. I'm taking these pieces off the truck to be able to get a cleaner line on the bed bottom, with the side beds off. With everything off, I will be able to get all the areas in the truck a little bit better. Remember what the project looks like now, because with the bed line on, it will really look finished.
I also did the pin stripe on this door. I'll be finishing this off with the pinstripe going around.
Check out the video as I show this to you. This will look really awesome.
Don't forget to grab your FREE 85-Page Auto Body And Paint Manual to get started with your own car projects.
If you want to get access to my complete projects like this Daihatsu Mini Truck, check out the LearnAutoBodyAndPaint VIP Course and learn the techniques from these projects to get pro results on your own custom cars! Please Like, Share and Subscribe to my videos.
Talk soon! Cheers!
Tony
Other Helpful Links:
Let's TALK Auto Body! 8:30 PM CST
Complete Paint Job Prepping Tips Live
PAINT PREP: The Parts or Trim That You Can Remove When Painting Your Car
Are You Painting Door Jambs? – Discover The 3 Ways To Prep and Painting Door Jambs!
Final Sanding HACKS – 2K Prime, Glaze Putty, Dry/Wet Sand, Clean and Prep for Paint!