Did you enjoy this video? Check out the LABAP VIP course that will help you turn into an auto body and paint pro, from home!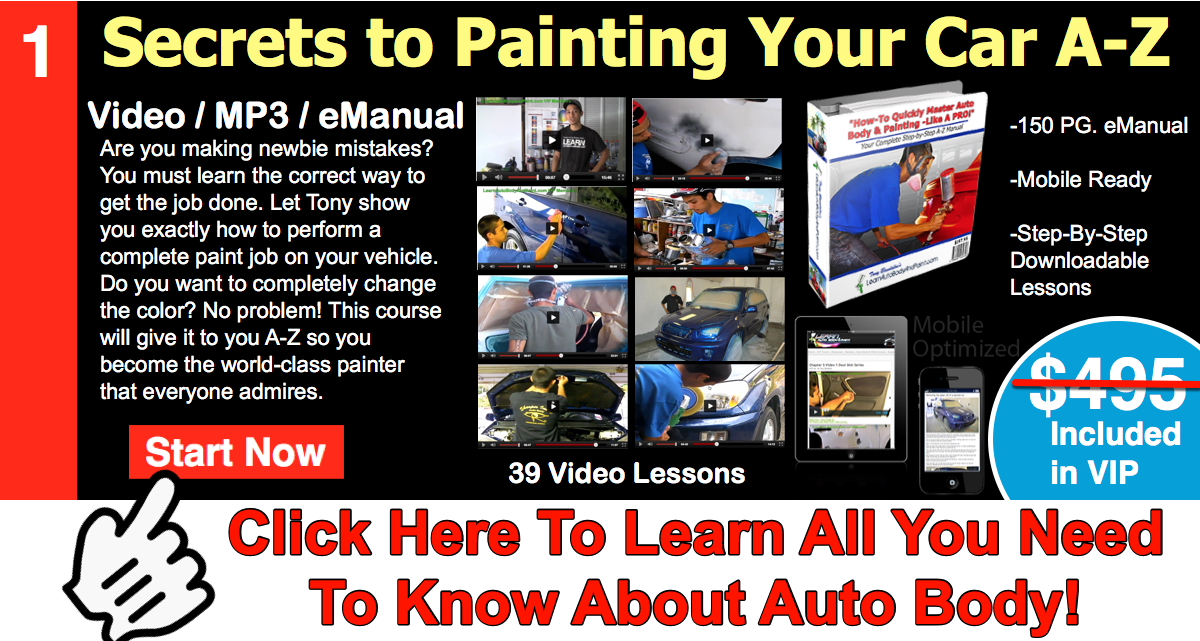 Hey, it's Tony from LearnAutoBodyAndPaint. This is my ATOM Mini X16 High Performance Spray Gun Review.
They have very high quality knobs. The Atom Mini X16 has a 1.0mm and a 1.2mm tip sizes and the one on the video is a 1.2mm. These are great guns to use for door jambs.
The spray gun comes with a 4-ounce durable plastic cup and air regulator. The kit comes with a wrench, cleaning brush, cup filter and quarter-inch male fitting for your air.
Watch the video as I set up the Atom Mini X16 Spray Gun.
It's always advised to strain your paint. But if you're shooting with any type of big flake or micro sequence flake like the X Finishes, you need to make sure to take the filter off so it won't clog.
I always want to set up a cheap water filter at the bottom, then the adapter. It's like your last insurance. It filters out any extra water in the air itself, so you won't have any issues when spraying with it.
This is a very beautiful, high quality spray gun. Let's compare it with a Sata Mini Jet.
The Sata Mini Jet has a tiny handle which you can barely get two fingers on the trigger. On the other hand, the Atom Mini X16 has a lot of room. The Atom feels really good on your hand.
Now, let's compare the plastic cup to the cheap Master Spray Gun, which has a plastic threading that will strip out easily. The Atom has a stainless steel threading nut on the cup. You know immediately that you won't have any stripping problems.
The rebuild and tip kits are very affordable as well. They are half the price of the popular Sata brand.
It's Tony from LearnAutoBodyAndPaint. I hope you enjoyed this ATOM Mini X16 High Performance Spray Gun Review.
If you are in the market looking for high quality but very affordably priced spray guns, check out the Atom Spray Guns. Grab yours on Zoolaa.
Thanks for watching! Cheers! Talk soon!
Tony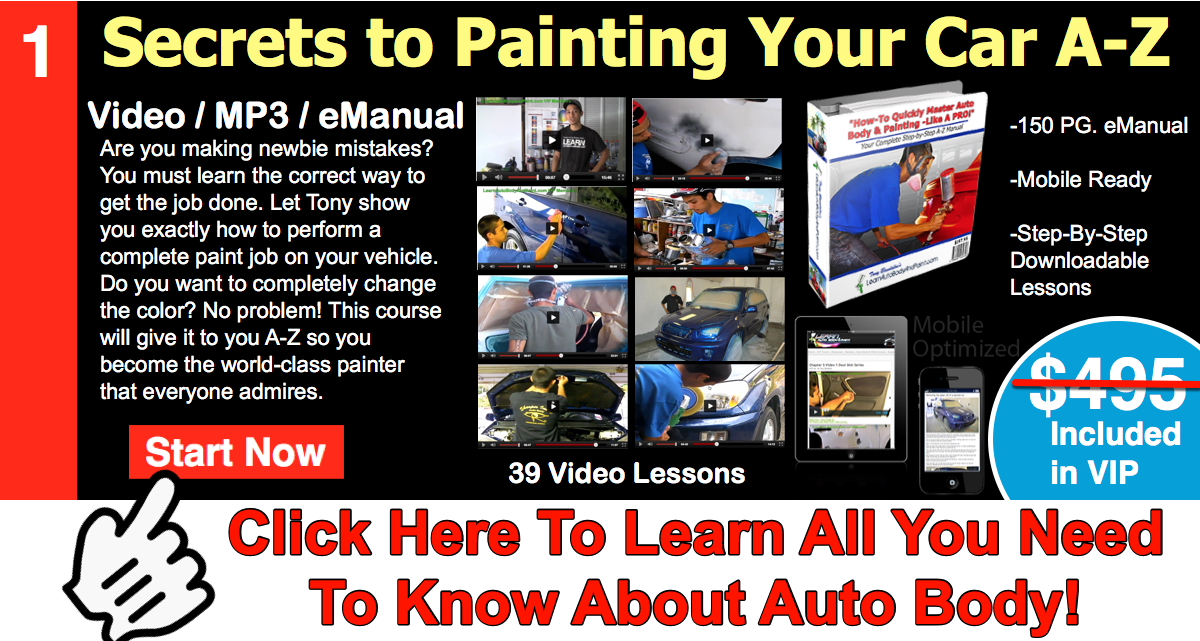 Other Helpful Links:
Atom Mini X16 High Performance Spray Gun Setup
DIY Auto Body Work on Micro Truck – 3 Auto Body Secrets Revealed!
Atom Mini X16 Spray Gun Winners $600.00 Value