Did you enjoy this video? Check out the LABAP VIP course that will help turn you into a auto body and paint pro, from home!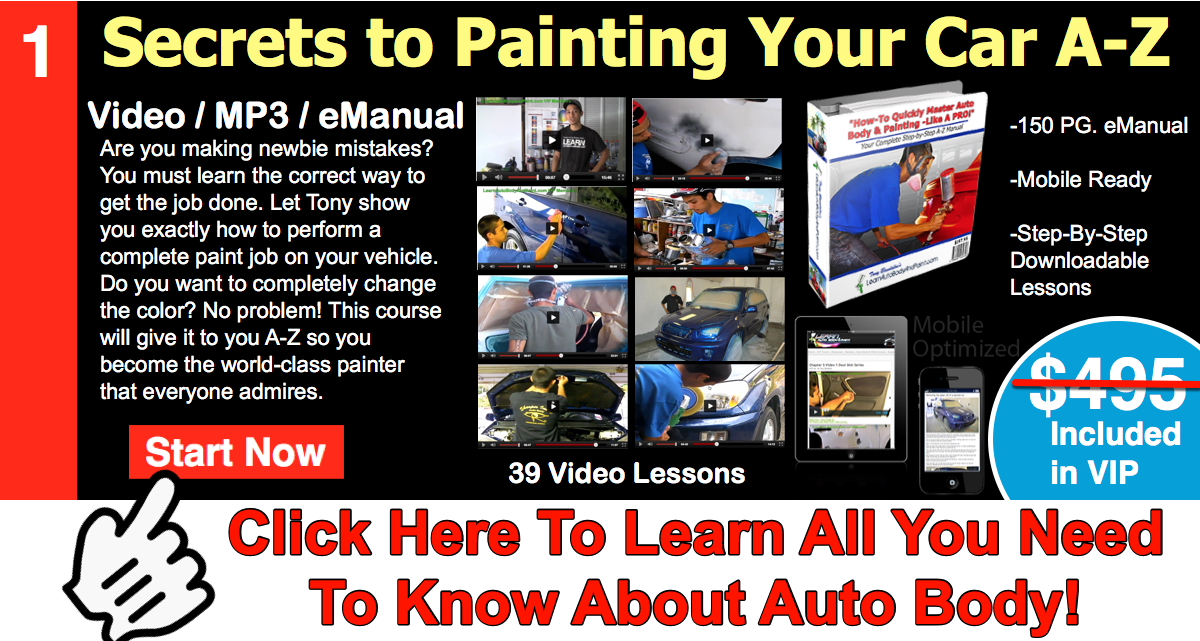 Hey, it's Tony from LearnAutoBodyAndPaint. This blog is entitled DIY How To Bondo Auto Body Repair (Tips and Tricks) Mix and Apply Body Filler.
This is a slightly longer video because I want to show you the actual demo on how I work on some body work areas.
I'm using 150-grit, sanding around the grinded area, so our filler has something to stick to on the paint. You always want to sand around the areas with 150-grit to 250-grit sand paper to get nice and "panel body filler-ready". All the dents are pretty much grinded out, sanded and ready for body filler.
Then, we're going to mix some filler and lay our first coat. In the next video, I would possibly show you my neighbor, which I am coaching. He's a 14-year old kid doing some body work.
It's looking good now. As what I always say, for every golf ball size of filler, you need to put about 6 to 8 drops of hardener.
If you're going to add too much, it will harden quickly. On the other hand, putting less of it will take longer to dry. But, if you don't add enough, it will cause a lot of problems and will really not dry, so you will need to scrape it off. I would rather dry quickly than not enough.
Walmart Bondo usually sells their Bondo brand. It's not too bad and I've used it a couple of times. Their hardener is usually color red.
You need to mix it quickly. Don't spend too much time, like 5 minutes because the filler is going to get hard. Once it has a nice creamy, even look, you are good. Push firmly and mix it up really well. Then, apply as soon as you can.
You can see that I'm filling the keyhole and see how it has an indention. In cases like this, you will need 2-3 passes to fully cover and level it out.
Here's an insider trick my dad taught me. He used to always mix body filler on a big thick piece of glass. Now, I'm doing the same.
It's Tony from LearnAutoBodyAndPaint. I hope you enjoyed this demo. I will be uploading the complete series of this Daihatsu Mini Truck Project in the member's area. For the non-VIPs who are interested in this Daihatsu Project and a lot of other series that I have in the VIP Program, head on over to the website and check out the LearnAutoBodyAndPaint VIP Course.
For all the newbies, grab your FREE 85-Page Auto Body And Paint Manual and start cranking on your own car projects!
Please Like, Share and Subscribe to my videos and join me in our newly launched FREE forum, The Pub.
Talk soon! Cheers!
Tony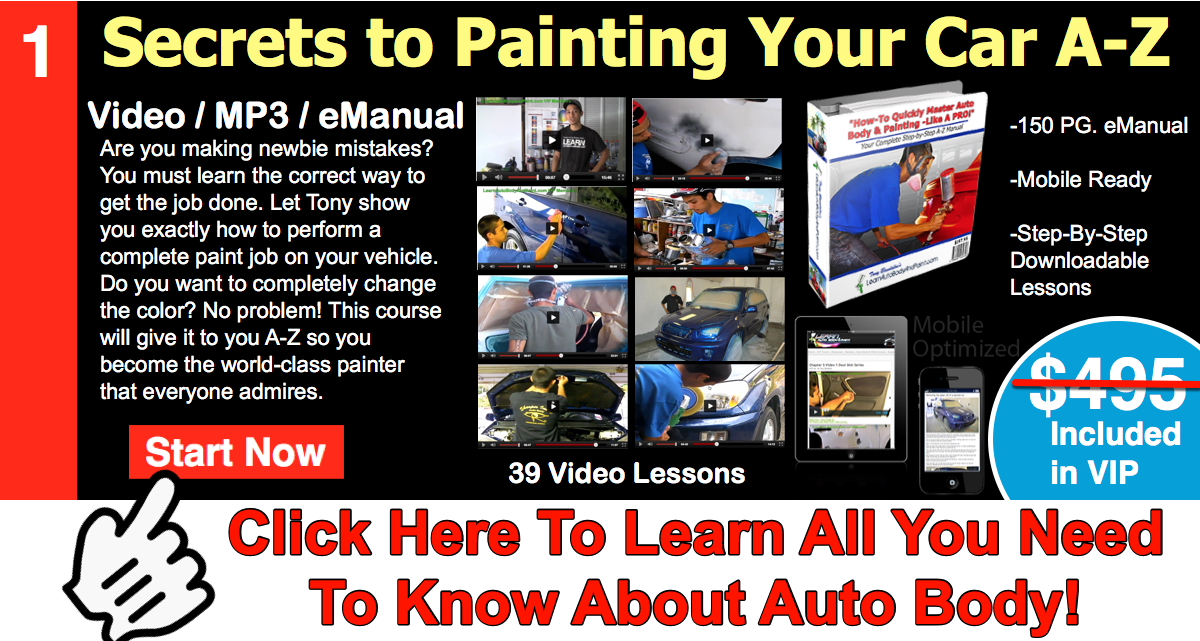 Other Helpful Links:
LearnAutoBodyAndPaint: Buffing My Ass Off – The Ninja Buffer
How To Mix and Apply Body Body Filler on Your Car – Day 3 Boot Camp
Block-Sanding Body Filler and DIY Auto Body Talk (Sanding Body Filler on Plastic Bumper)
How To Mix Bondo and Body Filler 101
Using Auto Body Filler and Glaze Putty to Remove Damage from Automotive Body Panels