Did you enjoy the video? Check out the LABAP VIP course that will help turn you into an auto body and paint pro, from home!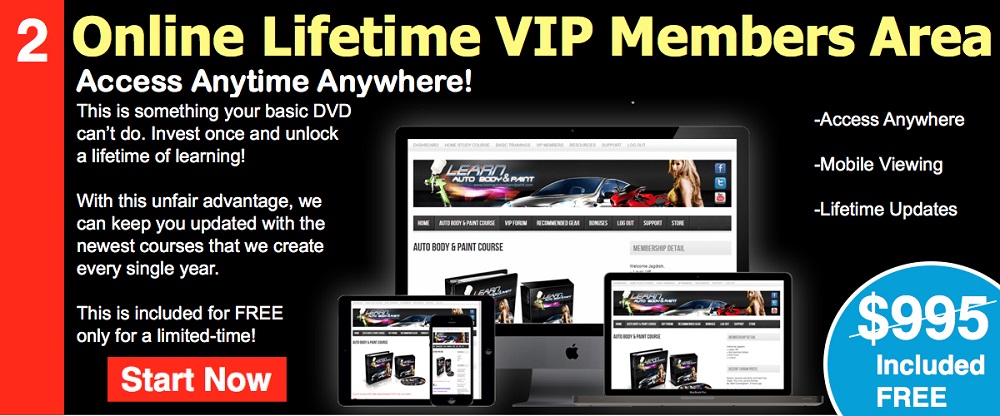 Hey, it's Tony with another blog. Today's topic is How-To Spray MIDCOAT & Basecoat – DBC 500 INTERCOAT Spraying.
We are using the DBC 500, which is a clear basecoat that we will be using as a midcoat to put our X Finishes Moon Dust White Pearl in to go over our white basecoat. So, we're turning our white basecoat into a pearl by adding a midcoat.
You can eliminate this step if you are experienced. You can basically mix in your pearl or flake into the clearcoat. However, if you run it, you'll have a flake or pearl run which will be hard to fix.
If that happens, you'll need to let it dry, sand it down and reshoot base and redo it again. Once you run that pearl or flake, you can't buff or sand it out.
For the newbies, I recommend using midcoat. You don't have to worry about running it because you can spray a few light coats to get your achieved pearl effect.
We're using the Atom X20 HVLP Spray Gun when coating our white based mirrors with some pearl. We'll give everything two coats of pearl including the top portion of the cab.
Then, we'll spray our silver basecoat on the bottom portion of the Daihatsu Mini Truck. After which, we'll mask everything up for our centerpiece that will be a teal color.
We'll then finish it off and proceed with the clear coat using our Atom X21 HVLP Spray Gun. If you would like to learn more about these awesome Atom X Finishes Spray Guns as well as the X Finishes Pearls and Flakes, head on over to Zoolaa.
The top section of our bed will also be white. I'm also hitting this with some quick pearl effect. The middle part of the truck will be a teal and the bottom will be silver.
Remember to always check your paint. You don't want to be painting a full panel and then suddenly run out. It won't hurt your paint job, but it will better not to run out when painting a large panel.
Check out the video as I show more demos done on our Daihatsu Mini Truck Project.
It's Tony from LearnAutoBodyAndPaint. Thank you everyone for watching the video. For those who would like to start with their custom projects, grab your FREE 85-Page Auto Body And Paint Manual to learn more.
The Daihatsu Mini Truck Project will be uploaded in the VIP member's area. Iif you are interested to get complete access to the complete series, your LearnAutoBodyAndPaint VIP slot now.
Please don't forget to Like, Share and Subscribe to my videos.
Talk soon! Cheers!
Tony
Other Helpful Links:
How To Spray Basecoat Correctly – Custom Paint on Daihatsu Mini Truck
U Pol Glaze Spot Putty Application & Sanding Tips Before You Paint Your Car
How To Use Body Filler: Mixing, Spreading, Sanding Part 1 of 2
Color Sanding the Daihatsu Hi-Jet
Spraying Automotive Clear Coat Over 2 Tone Green & Gold Base Coat