Did you enjoy the video? Check out the LABAP VIP course that will help turn you into an auto body and paint pro, from home!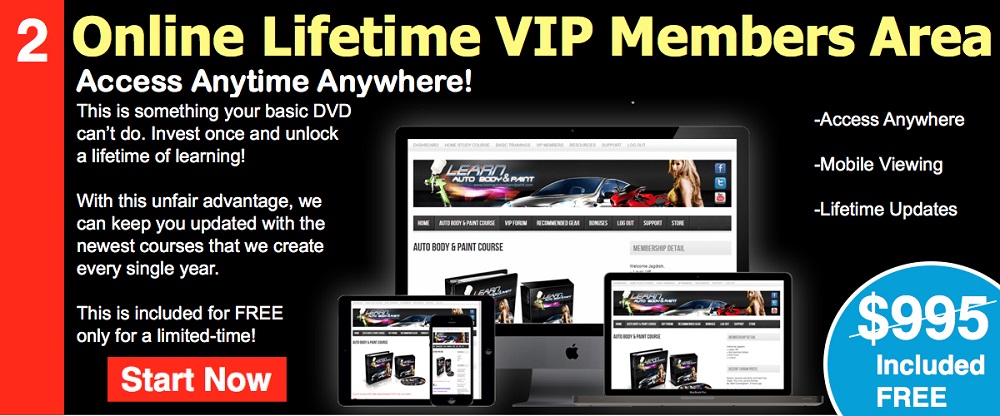 It's Tony from LearnAutoBodyAndPaint with another blog. Today's topic is all about GLOSS: Final Clearcoat Application & Unmasking The FRESH Paint Job!!
Check out the video as I do a demo on the work that I am doing on the Daihatsu Mini Truck Project.
I decided to hit the front with another coat of clear coat. You can do that as long as your window is not open too long. The overspray won't affect the adjacent panel.
I only hit the front and not the doors and blended it in the corners. If you wait too long to do this, your overspray will just get on the door and it will dry cloudy. It won't flow out.
I am just glossing where I can and double checking everything and giving some areas another coat before I call it quits and clean the spray gun.
It's super important to peel off the paper of your painted project about 45-minutes to an hour after you paint.
A more certain timeframe would be when it is tack-free, when you can lay your finger on the paint lightly. If you touch it like a feather, it should not stick to you. That's how you test it.
This is one of my favorite time during a project. It's like opening up a Christmas present. All of your hardwork is paying off. This is the most fulfilling part of your work.
One last tip is to wipe the parts with lacquer thinner before putting them back on the car, so it looks brand new and detailed. Don't put old looking parts back on.
Now, check out Mayah and see how she evaluates my work and the colors. See how she helps take out the paper. 🙂
The complete video series will be uploaded in the LearnAutoBodyAndPaint VIP Program, so go ahead and secure your slot now.
If you want to start your own custom projects, grab your FREE 85-Page Auto Body And Paint Manual. Learn and get pro results on your dream car or start getting jobs for another stream of income.
It's Tony from LearnAutoBodyAndPaint. Thank you for checking out the video and the blog. Please don't forget to Like, Share and Subscribe to my videos!
Talk soon! Cheers!
Tony
Other Helpful Links:
Masking & Spraying BASECOAT on Custom Tri-Tone Paint Job
Custom paint screw up and metal flake plan
How To Spray Basecoat Correctly – Custom Paint on Daihatsu Mini Truck
LearnAutoBodyAndPaint: It's Tony's last day in Hawaii